Another month, another edition of Crowdfunded in China, although this time we've got a new crowdfunding site in the mix: ecommerce firm JD. The new site launched earlier this month, and two of its projects made our top five list of favorites.
Finltop – personal electrocardiogram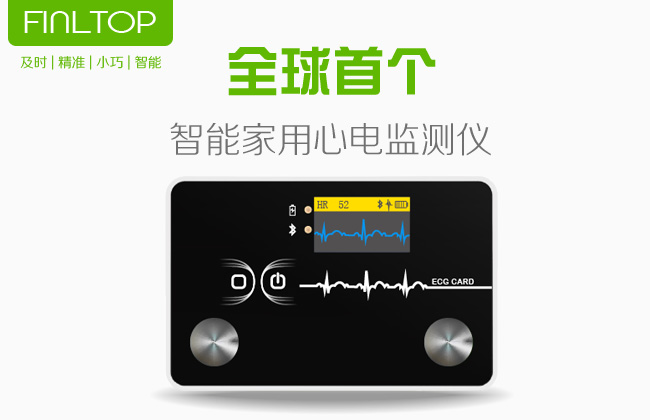 Finltop is a portable, personal electrocardiogram tester. As people with heart conditions often need to have ECGs taken, the device could save them multiple trips to the doctor's office. Just place your thumbs on the two sensors, and you get a real-time readout, which is also sent to an app on your smartphone. In theory, this could also be sent to doctors for professional evaluation. Finltop has raised a modest RMB 16,000 (US$2,600) – with an even more modest goal of RMB 10,000 (US$1,600) – but it still has 43 days of campaign time left on JD's new crowdfunding platform.
Vid – Blatant clone of Leap Motion
There's really no other way to put this: Vid is a Leap Motion clone. But being a blatant ripoff hasn't stopped it from raising a hefty RMB 460,000 (US$74,300) on Demohour, still with a month and a half to go before its campaign ends. One of the features Vid has really pushed is the ability to turn it 90 degrees on its side, so the user can record their handwriting on a flat surface without actually putting ink to paper. Leap Motion is also capable of this, but it isn't promoted heavily in its marketing materials. Vid will cost RMB 590 (US$95).
Atsmart – One part wifi router, one part power strip
Atsmart is half power strip, half wireless router that can be controlled using WeChat. The four power outlets can be turned on or off remotely using the app, which can also connect to multiple Atsmarts at once. Connecting to wifi is easy, as pressing a button will swap out the LED clock for a QR code that allows for a quick connection without the need for a password. Atsmart might be the least exciting device on this month's list, but it's raised the most funding by far: RMB 710,500 (US$115,000). The campaign ends on July 31.
Wherecom Candy – keep track of your kids, pretend you're a spy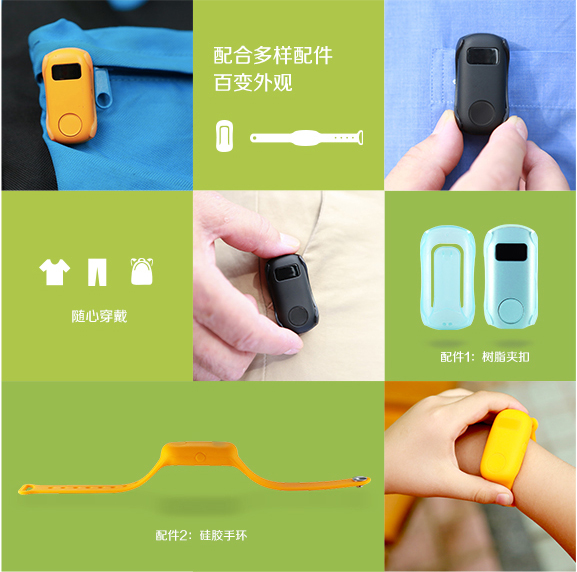 Wherecome Candy is a simple tracking device for children, the elderly, and pets. It uses both GPS and nearby mobile networks to keep track of loved ones in real time via a mobile app. It can be attached either with a clip or wristband, and features a small LED display and a single panic button. It can also be used to track luggage, vehicles, to to pretend you're a spy stalking a high-value target. While it's not exactly innovative technology (BeLuvv, Tinitell, Trax, and 360 Kids Guard all pretty much do the same thing), the little Candy only costs RMB 99 (US$16) and is about the size of a your thumb. Wherecom Candy has raised RMB 236,500 (US$38,000) on Demohour, and fundraising ends on August 6.
CloudMemo – For those who hate typing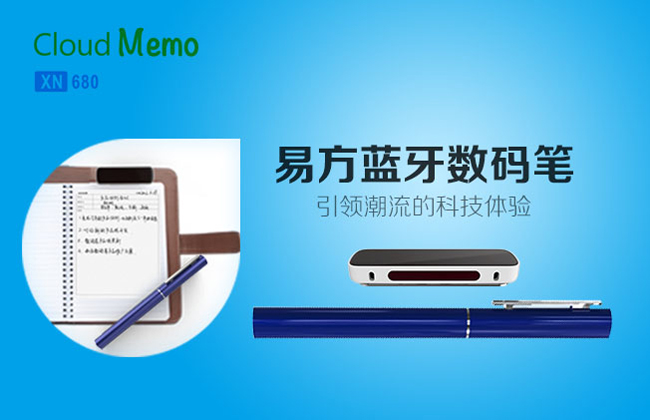 CloudMemo is a motion sensor and smart pen combo that clips to the top of any piece of paper to record your notes and drawings into the accompanying smartphone app in real time. It could be extremely useful for artists who like to save their doodles or people who prefer taking down handwritten notes as opposed to typing. CloudMemo has raised RMB 59,000 (US$9,500) on JD, and fundraising ends on July 31.
BONUS: Skea – Kegel-controlled Temple Run
Usually our Crowdfunded in China lists only include projects that have already met or nearly met their funding goals, but we made an exception for this one. You might recall the recent success of the kGoal smart kegel trainer on Kickstarter. The device helps women improve their pelvic floor muscles (read: lady parts) with a combined kegel trainer and connected smartphone app. Skea is trying to cash in on that hype with a similar device, except the app for this one lets you use the device to play a knockoff version of hit mobile game Temple Run, dubbed Alice Incontinent. Give it a pelvic squeeze, and the video game character will leap over an obstacle. Even if the idea is essentially a copy, the outrageous fundraising video (above) ought to elevate it to legendary status. Skea is fundraising on both Kickstarter and Dreamore, and is doing terribly on both. Skea is made by the same company who also fundraised Linkcube, a pair of sex toys for long-distance couples that we covered in an earlier list.
Check out previous editions of Crowdfunded in China here.