Our August edition of Crowdfunded in China features some of the most promising products and most money raised that we've ever seen. This list of our five favorite successful campaigns is proof that the crowdfunding trend in China is showing no signs of slowing down.
OneCard – China's answer to Coin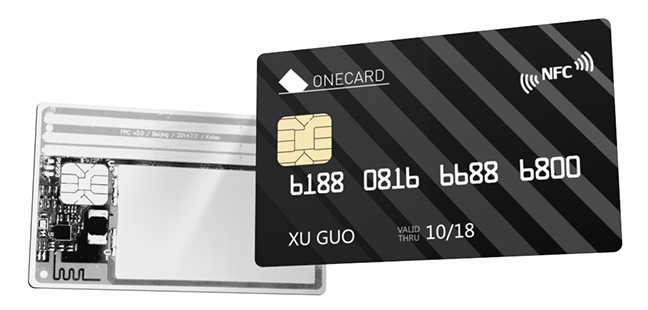 Tech in Asia first spotted this rival to digital credit card Coin back in January. But after over half a year of dormancy in Demohour's "preheat" phase, we assumed regulatory hurdles had doomed the project to the deadpool. Now, OneCard has made a comeback and finally started raising funds. This resurrected version has ditched the number pad and LED display that adorned the previous incarnate, opting instead for a look more akin to a standard credit card. The device lets you input all the information from various magnetic swipe and NFC cards into a single smart card, clearing up space in your wallet. OneCard comes with a card reader to load all your existing cards into a smartphone app where you can keep track of spending. OneCard has raised RMB 457,000 (US$74,000) on Demohour and still has over one month of fundraising left to go.
We covered the first Smart Plug back in February's list, and the second generation looks to improve on its predecessor. The wifi-enabled power socket adds a suite of USB-powered gadgets, including a security camera, infrared remote for appliances, and climate monitor. Like the previous version, it boosts wifi signals and connected devices can be controlled via a smartphone app. The plug intelligently monitors device charging and can cut power to appliances remotely. Smart Plug 2 has raised an impressive RMB 2.7 million (US$439,000) on Demohour with four weeks of fundraising left. That's already RMB 1 million (US$276,000) more than the original Smart Plug raised.
Xgimi – the projector project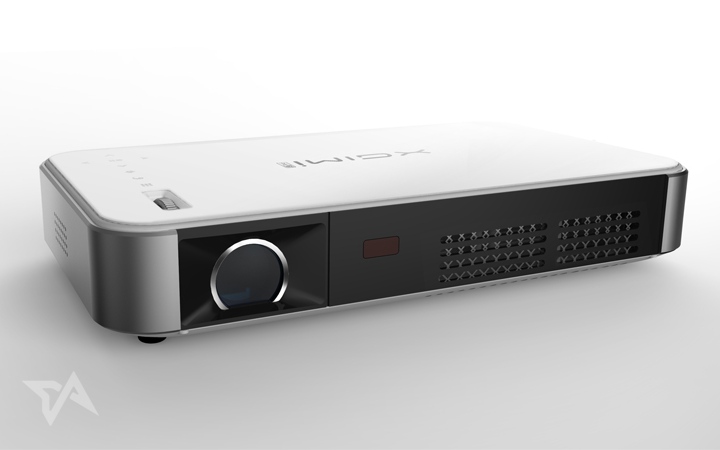 Xgimi's smart portable projectors are a hit in China, and the startup is now crowdfunding its third flagship model. This latest version comes with a 10,400mAh battery that lasts over two hours for viewing on the go. What makes Xgimi so likeable is the way it adopts new trends but doesn't ignore older tech. For instance, it runs on Android and can be controlled via wifi, but it also has an input for a coaxial cable jack. It's raised RMB 1.8 million (US$292,000) so far on JD Finance with one more week of fundraising to go. In addition to the funds raised there, it also raised a US$16 million funding round to help meet demand earlier this month.
Kaoqinji – perfect attendance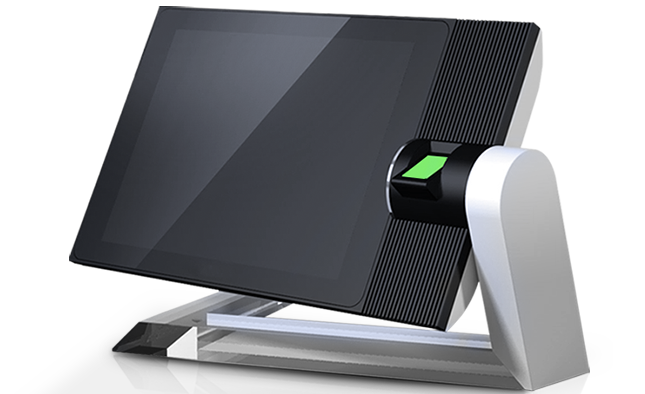 Kaoqinji is an update to the old-school punch card machines that employees use to clock into and out of work. The display and fingerprint scanner combo can be placed on a table or mounted on a wall. Employees just need to swipe their fingers, and their attendance is recorded. Kaoqin also offers an app so users can clock in if they are on the same wifi network as the machine, or even based on their GPS location. Kaoqin has two terminals available so far: the fully-featured S1 and basic C1, priced at RMB 1,699 (US$276) and RMB 499 (US$81), respectively. The project has raised RMB 276,000 (US$44,800) on Demohour so far, with just over one week remaining.
Carbox – keep both hands on the wheel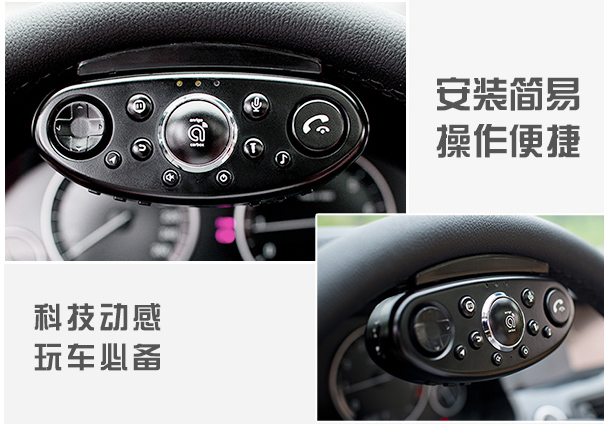 Car steering wheels these days often come with a handful of functions built-in – cruise control, volume up or down, change radio stations – but unless you've got a brand new car and paid for some optional extras, it probably doesn't connect to your smartphone. Carbox is a controller that connects to your smartphone, allowing you to take pictures, play music, make calls, and navigate without taking your hands off the wheel. Combined with a smartphone mounted on the dash, it's a safe and convenient way to use your smartphone while driving. Carbox has raised RMB 518,000 (US$84,000) with four weeks to go on JD Finance.
Check out previous editions of Crowdfunded in China here.