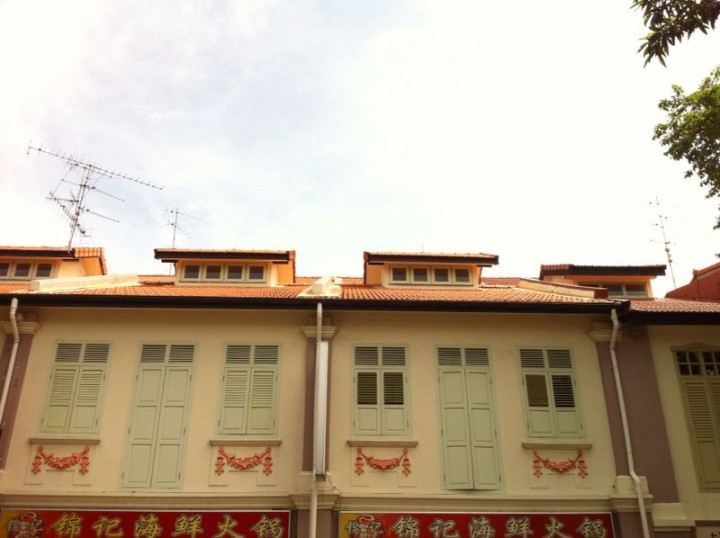 An "all-female co-working space." Upon hearing this phrase, some people might imagine a pent-up and pinked-out open office, designed to shield women from leering gazes and uninvited interactions with the opposite gender. They can't be faulted for doing so, given the number of high-profile female harassment cases that have occurred over the past year.
But Michaela Anchan, founder of Singapore-based all-female co-working space Woolf Works, sees her space as an escape from a different "evil" – the craziness of the home.
"I'm a creative writer, and I have small kids at home, so I find writing at home really challenging," she explains. "I wanted to find an office for myself, one that I could go to whenever I needed to get out of the house to write."
Anchan was disappointed to find that the cost of renting an office for herself in Singapore was really steep. Digging a little deeper, she learned about co-working spaces, but quickly ran into another wall – most of the co-working spaces here in Singapore are tech-oriented.
"I was looking for something more 'chill' – a simple place where I could just sit back and write. I couldn't find anywhere addressing that need locally," she says. "At the same time, I was involved in an all-women group who were each starting their own businesses, and I loved their energy. They were always supportive of each other, and very collaborative. This led me to think, what if I created a co-working space for women-only to harness that energy?"

There are several like-minded workspaces around the world, such as the US-based Hera Hub and In Good Company. However, Anchan's all-female co-working space will be the first of its kind in Singapore.
See: The definitive map of co-working spaces in Singapore
A Room of One's Own
The name Woolf Works was inspired by the famous English writer, Virginia Woolf. "She wrote a book in the 1920s called A Room of One's Own. The gist of the story was that, for a woman to create art, she needs a room of her own and some money," Anchan explains.
I thought it was really interesting that, almost a hundred years later, it feels like nothing has changed. This is especially so when you have kids – to get some separation between the domestic sphere and the workplace, you need 'a room of one's own.'
It hasn't been easy for Anchan to get her room up and running so far, especially since she has been organizing and bootstrapping operations by herself. Thankfully, The Athena Network, a community for female executives and entrepreneurs, as well as a handful of friends, have helped her on this journey.
Anchan says that in addition to providing a shared workspace, Woolf Works will hold regular events. While she hopes to build a community that's female oriented, the club isn't strict about its "no boys allowed" policy.
"The programming will be fairly female-focused, as I would like to spotlight prominent female business leaders and coaches," Anchan points out. "But at the same time we're not entirely exclusive – if a guy comes along who has a lot to offer my members, I certainly wouldn't hesitate to ask him to speak."
A professional and supportive atmosphere
To Anchan, design is an important part of the space's appeal to women. "I'm working on making it very aesthetically pleasing, because I think females often respond well to that – that's often what we look out for," she says.
"I'm also very focused on making the space appear calm and professional, with no bright colors, because this space is supposed to be a place to escape to from the craziness of the house."
Woolf Works is housed in a charming two-storey shophouse at Joo Chiat, and has an overall seating capacity of roughly 40 people. Apart from the communal work tables and permanent desks, there is also a small lounge area and a meeting area on the first floor. The second floor will feature a cozy attic space called the Den that can house about 10 to 12 people working comfortably together. The Den doubles as a workshop or meeting space for up to about 20 people. Renovations are still currently underway.
At the end of the day, however, Anchan believes that the main draw for prospective residents will be the energy and supportive atmosphere that emerges when women work together. She says:
Essentially, I want to create an environment where women can come knowing that there is someone there to talk to who is kind of in the same position as they are. So I hope to attract members across the whole range of strata, from those who are in the pre-startup stage, to those who are highly experienced in the field.
Anchan emphasizes that this isn't about being 'anti-men'. "I'm not saying anything against men. Instead, I see myself as pro-women," she clarifies. "My experience largely lies with all-female working environments, which create a really great energy that I'm looking to harness."
Woolf Works is now officially open for registration. Those who are interested can sign up for a tiered membership plan on their website.
(Featured image credit: Flickr user tinitoac)