Corsair is stepping into the Dota 2 eSports scene with the first-ever Corsair Asia Cup. The tournament will feature 12 qualifying teams and the following invited teams:
MVP (Korea)
Titan (Malaysia)
Scythe (Singapore)
Orange (Malaysia)
Arrow (Malaysia)
Mineski (Philippines)
Zephyr (Korea)
Check out the following tournament poster for qualifier information: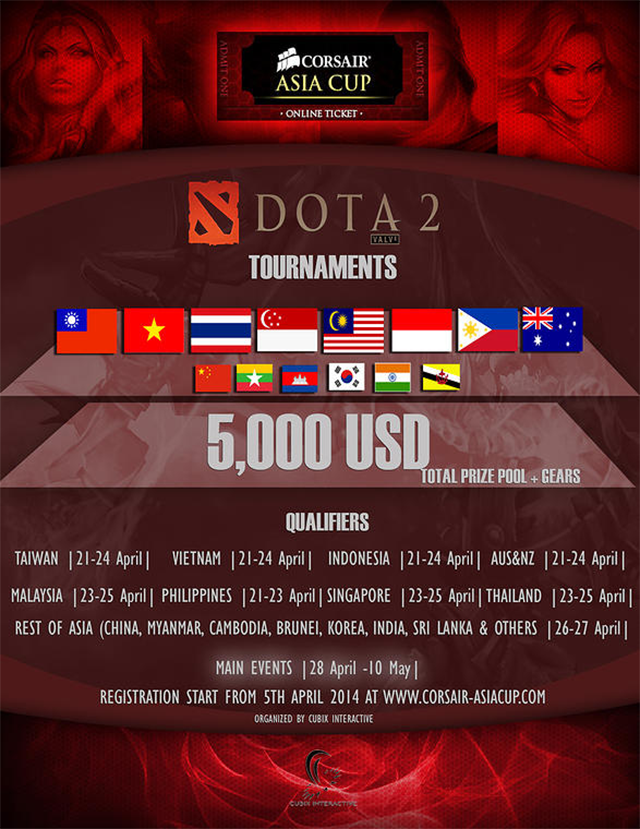 The Corsair Asia Cup will also have the following prizes: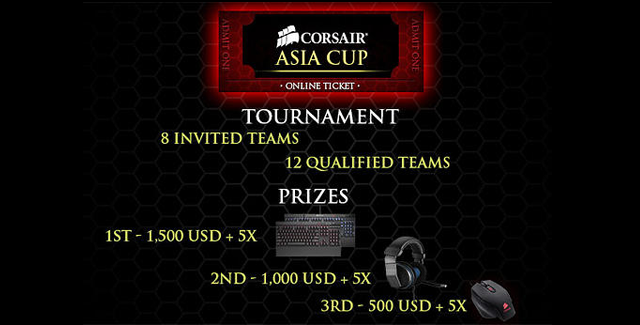 Interested teams may register here.
According to the announcement, the main event of the tournament will be streamed online via the Corsair Asia Cup website. The tournament will also have an in-game ticket. The price has yet to be announced.