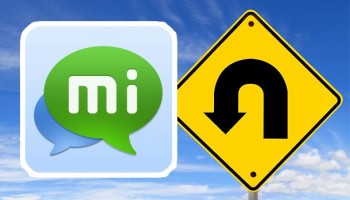 The first big chat app in China wasn't Tencent's WeChat, it was Xiaomi's Miliao. Back in 2010 when the app first launched, Xiaomi was less widely-known, and its chat offering was ultimately eclipsed by WeChat, which came onto the scene for the first time the following year. Acknowledging that WeChat has won this round — and perhaps as a gesture of friendship given Xiaomi's recent partnership with Tencent — Xiaomi is now shifting directions with Miliao in the hopes that it can find its own space in what is becoming a crowded market.
Huang Jiangji, Xiaomi's man in charge of Miliao, told TechWeb the new Miliao will focus on becoming an interest-based community. The app currently has more than 500,000 micro-communities based on common interests like cooking or biking, with each limited to a maximum of 300 members. Next, Xiaomi plans to add more focused search and classification features to facilitate users finding and joining these groups, as well as more robust features for organizing activities and sharing groups with other users.
As TechWeb points out, that sounds more like Douban than WeChat, but Huang thinks there is still a space in the market for an app with the community features of something like Douban and the smooth mobile experience of a chat app. In combination with an increased emphasis on multimedia support and anti-harassment features that prevent users from getting spammed over the service, Huang hopes the new Miliao will be different enough to boost the service's user count, which currently stands at around four million active users.
He might be right. WeChat's early momentum in China was driven in part by its shake-to-find-friends feature; if WeChat can offer a similarly enjoyable user experience that puts users in touch with people who share their interests instead of random strangers, I imagine the results could be impressive. Even so, though, the company will face an uphill battle trying to prise WeChat users away from their favorite app for any significant period of time.
(via TechWeb)