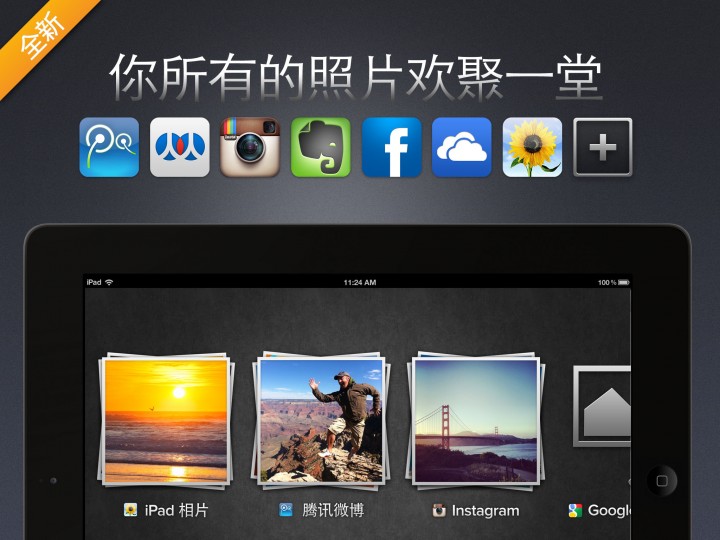 We've been tracking the Asia expansion of Cooliris for a while now, and today that expansion takes another step forward as Cooliris announces a new partnership with Tencent that sees Tencent platform integration into the Cooliris app. As you can see in the screen above, for example, users will now be able to access any images they've posted to Tencent Weibo automatically from within the Cooliris app.
In addition to their own photos and those of the people they follow, Cooliris users will be able to browse through five different curated streams of themed content (like "beauty" and "travel") that Cooliris and Tencent developed together. The companies are also working on integration with other Tencent products like QQ Zone and WeChat, but neither has been integrated yet.
Cooliris, in case you're not familiar with it, is a US-based company that produces a multiplatform mobile photo-viewing app that's most well known for its 3D-like photo display. The company has previously partnered with Renren in China for integration of users photos on that platform, and its ultimate goal in China seems to be to have most of the country's major social platforms integrated so that users can browse and share all their cloud-based photos via Cooliris.
Perhaps needless to say, to achieve this goal, Cooliris will need to set up a similar partnership with Sina Weibo. Cooliris's Derek Tan told us that plans to integrate Sina Weibo were "in progress," so it may not be long until the company really has integrated pretty much all of China's big social platforms.
(Edited by Steven Millward)