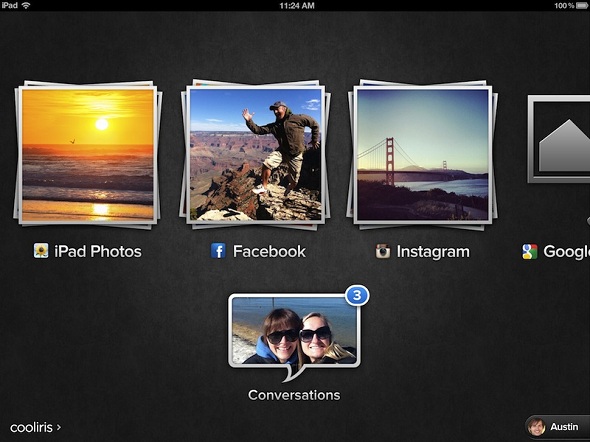 Two weeks ago, we featured Cooliris, an iPad app that aims to improve the way users view and share photos on the tablet. Now, the team has shared a major milestone with us: Cooliris is now number 1 for iPad apps in 63 countries for the lifestyle category.
Countries where it has topped the charts include Vietnam, Thailand, Cambodia, United States, New Zealand and Russia.  If you count the countries where the app is top 5 in lifestyle, you'll have to include Singapore, Hong Kong, Indonesia, Philippines, Australia, and more, swelling the list to 98 countries.
Some other stats that Cooliris disclosed:
80 million photos viewed
250,000 photos shared from Cooliris to Facebook
22,848 people have created conversations
127,117 photos uploaded
The app is free for the iPad and iPhone.