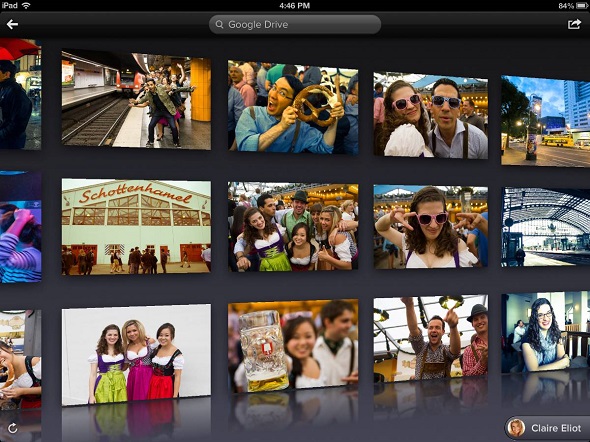 Cooliris, an app that aims to enhance how users view and share photos on mobile devices, has hit a new milestone: 250M photos viewed, up from 80M in April this year. It has also reached 1.5M installs.
The app, available on iPhone and iPad, has also introduced the ability to sync with Google Drive, Google+, and Flickr. Users can now share photos to and from these services, something which they have been able to do with Facebook, Instagram and Google Images.
Cooliris' integration with Google Drive is particularly interesting, due to the cloud storage service's "genie" image recognition technology. It gives the app's users the ability to search photos without needing to manually tag them.
The company, based in Palo Alto, Berlin, Singapore and Taipei, also announced that it has logged 50M sessions and 1M photos shared. Cooliris previously got off to a fast start, becoming the number one app in 63 countries.