Here at Tech In Asia we tend to tilt our coverage towards startups and industry news, as there are plenty of other great blogs around the world that keep tabs on every single component that's inside every single gadget released by LG or Acer.
At the same time, we still like to keep our eyes on big-picture gadget trends and challenges that the Asian hardware giants face.
So we've put together a quick roundup of the the most interesting products that came out at this year's CES in Las Vegas, compiled from our favorite blogs, with an eye towards capturing the general gist of what the massive Asian gadget makers have in store for 2014.
Taiwan
---
ASUS PadFone X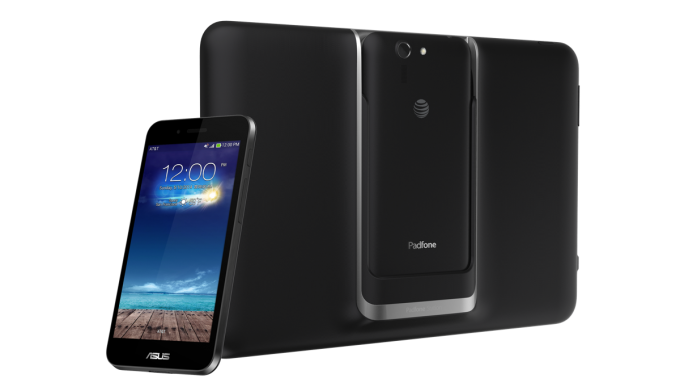 It's a phone inside a tablet! It runs Android 4.4 and has NFC, but that's about all we know for know
Coming to the US for the first time this year, no price yet
ASUS' PadFone – the phone that fits in a tablet – sparked international curiosity when it first hit Asia about a year ago. The next-gen PadFone X will finally give Americans the chance to check out the two-birds-one-stone device when it hits American shores in 2014. Little is known about the device's pricing or release date, but it will reportedly be rolled out in cooperation with AT&T.
ASUS Transformer Book Duet TD300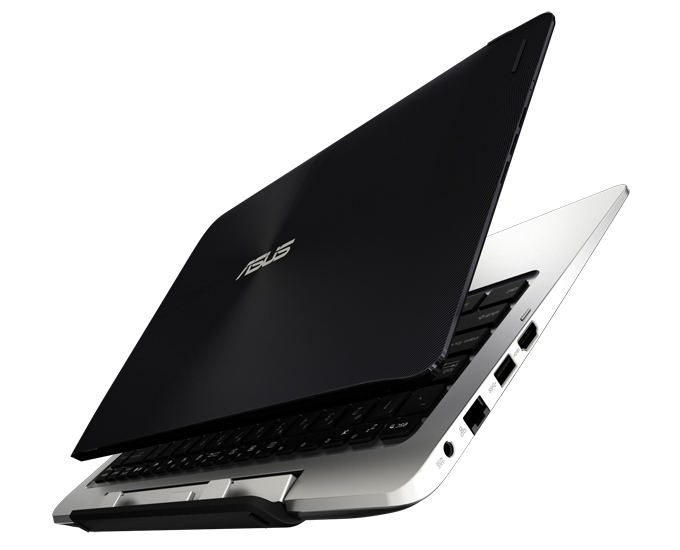 Dual boots Android 4.2.2 and Windows 8.1
No word yet on availability and pricing.
If Asus were a superhero movie, it would be Transformers, as the company keeps pushing products that are one thing which can turn into the other. In the case of the Asus Transformer Book Duet TD300, users can switch from Windows to Android OS with just the push of a button, and can detach the screen from the keyboard to turn the laptop into a portable tablet. The Micromax Laptab (below) is similar.
---
India
---
Micromax Laptab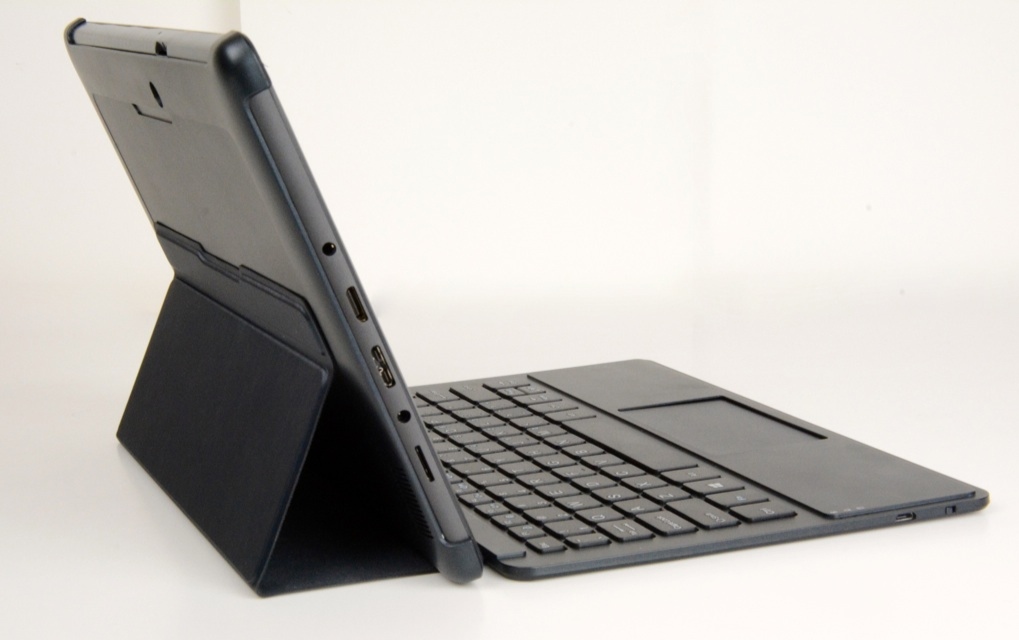 Dual-boots Android 4.2.2 or Windows 8.1
Goes on sale in February; price unknown
Intel has made it clear that it thinks hybrid laptop-tablets are what consumers want, and a few manufacturers have responded quickly with Intel powered Frakenstein machines. One of these is Micromax's Laptab, which has a 10.1-inch screen at 1280×800 pixels. It's touchscreen, of course, and you can choose to run Android 4.2.2 or Microsoft's Windows 8.1. It's an interesting move to go global by Micromax.
We guess it'll be a bit cheaper than the afore-mentioned ASUS Transformer Book Duet TD300.
---
China
---
OnePlus smartphone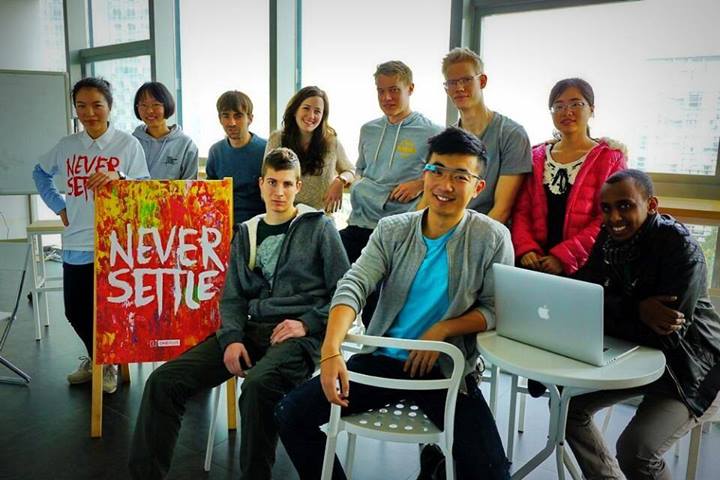 New brand from China
Will run CyanogenMod OS
To be unveiled in first half of year; no price yet
China has no shortage of homegrown phone-makers, and CES saw the launch of yet another. OnePlus, created by a former executive at Oppo, is a new brand with global ambitions. Details on its first phone – the OnePlus One – are scarce except that it'll run a version of CyanogenMod, the popular Android ROM beloved of Android geeks.
Oppo will build the hardware for OnePlus (at this early stage at least). Oppo already created the first ever CyanogenMod phone with its Oppo N1.
ZTE BlueWatch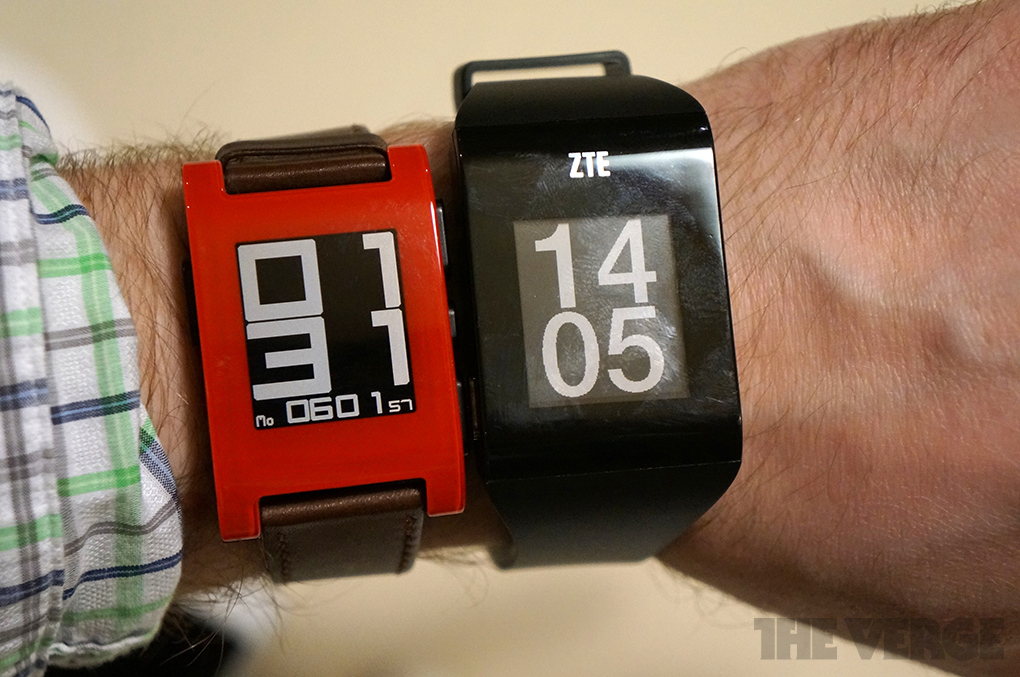 Launching first half of this year in China
E-paper display
Smartwatches are all over the place at CES 2014, even though they're all very gimmicky, same-y, and not all that smart except for beaming basic smartphone notifications. But that's not stopping any companies from spewing them out. ZTE (HKG:0763; SHE:000063) jumped in with its own BlueWatch, which looks a lot – perhaps a bit too much – like the Pebble watch, and packs a similar e-paper display. The comparison photo between the two (courtesy of The Verge) shows the similarity.
ZTE Projector Hotspot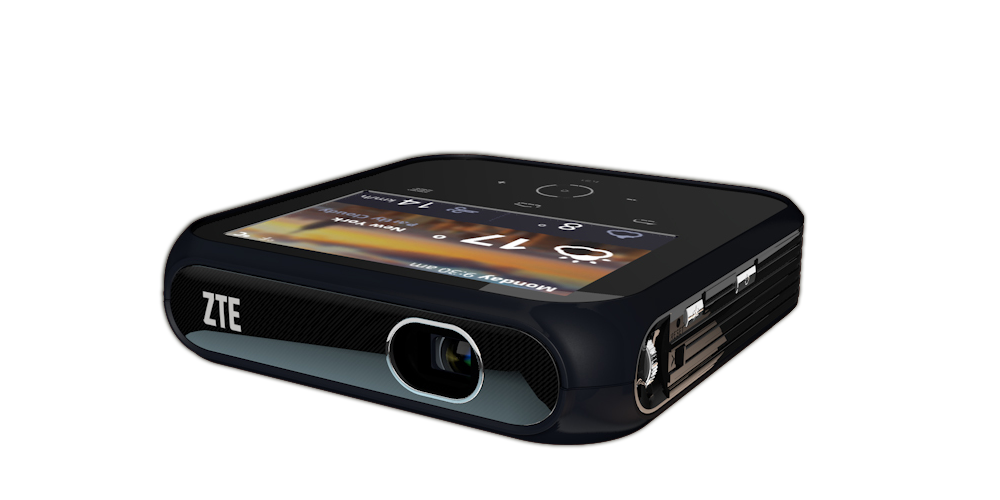 Packs 1080p HD projection
4G tethering wi-fi
No price or date set
Do you need a hotspot and a projector? Most people will say "nope" but that's not stopping ZTE with this new hybrid gadget. It's a 1080p projector and an LTE hotspot bundled into one box about the size of a thick novel, but weighing a hefty 400 grams. It has a 4-inch touchscreen and is powered by Android.
ZTE Grand S II, Nubia 5s, and 5s mini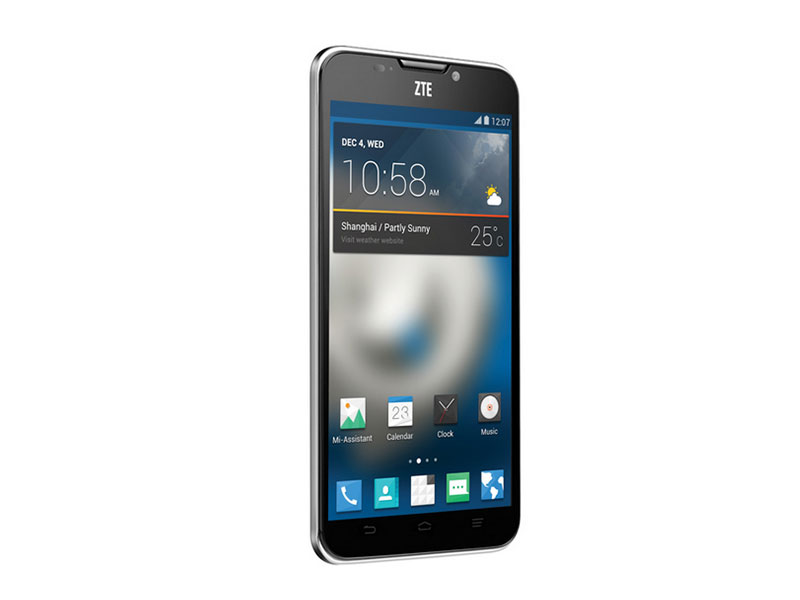 Grand S II has a 5.5-inch 1080p HD display, Android 4.3, 13MP rear camera
Nubia 5s has a 5-inch 1080p HD display, Android 4.2, and 13MP rear camera
Already out in China; no dates or prices set for other markets
ZTE updated its three flagship smartphones at CES, showing how they'll look for markets outside China. The Grand S II (pictured above) and Nubia 5s run a version of the Snapdragon 800 chip. All three phones will appear in slightly different trim in mainland China.
The 5s mini isn't really small by an measures, coming with a 4.7-inch display, and propelled along by a Snapdragon 600 chip.
ZTE modular phone concept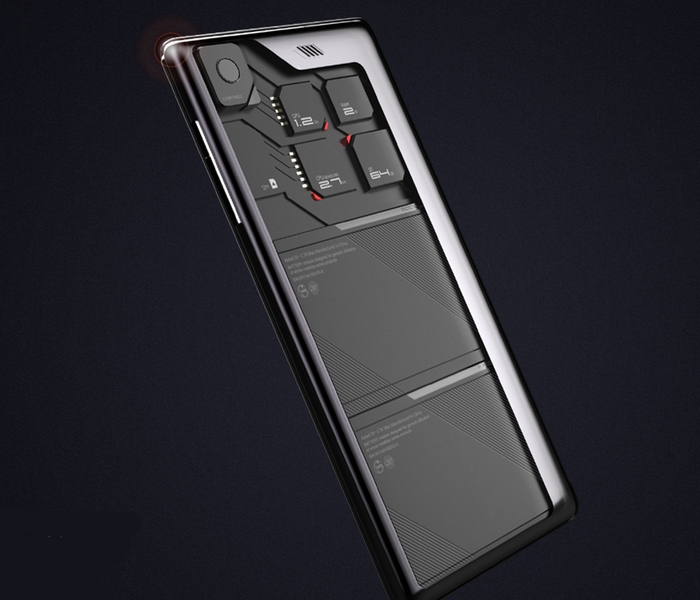 Users could replace the camera, battery, display, RAM, storage, and other modules
Just a dreamy concept for now
Along with new gadgets hitting stores soon, ZTE also showed off this amazing concept. There's no plan to launch it, but it's a nice, theoretical view of easily upgradable phones in the future.
Huawei Ascend Mate 2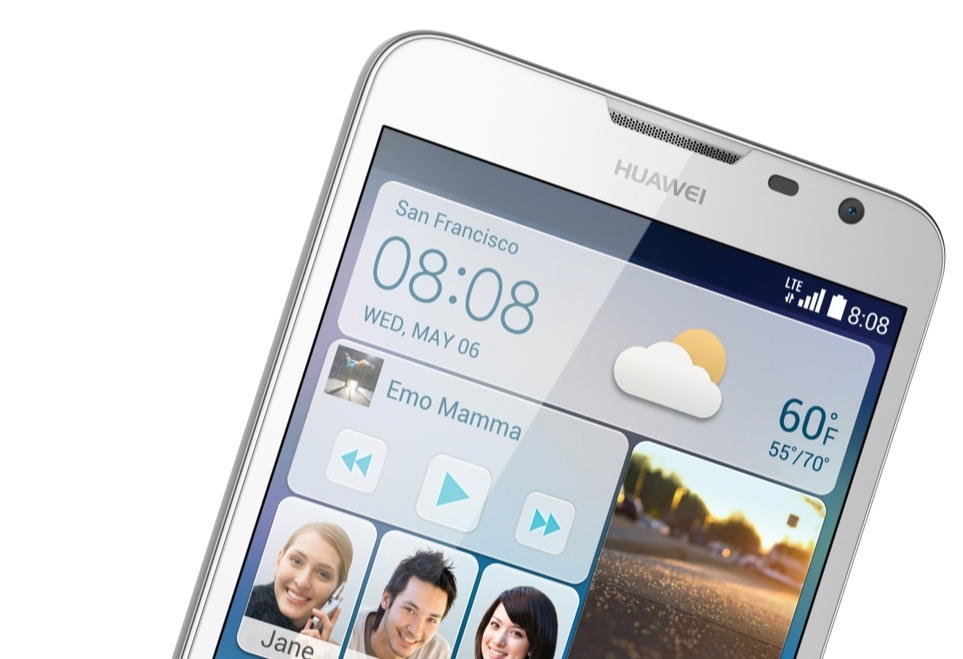 Heading to US on AT&T
LTE support
6.1-inch 720p HD IPS screen
It wasn't just ZTE that was refreshing its flagships at CES. Huawei heaved out the massive Ascend Mate 2. It has Huawei's Emotion UI 2.0 running on top of Android 4.3, and features a 13MP camera on the rear.
Lenovo ThinkVision 28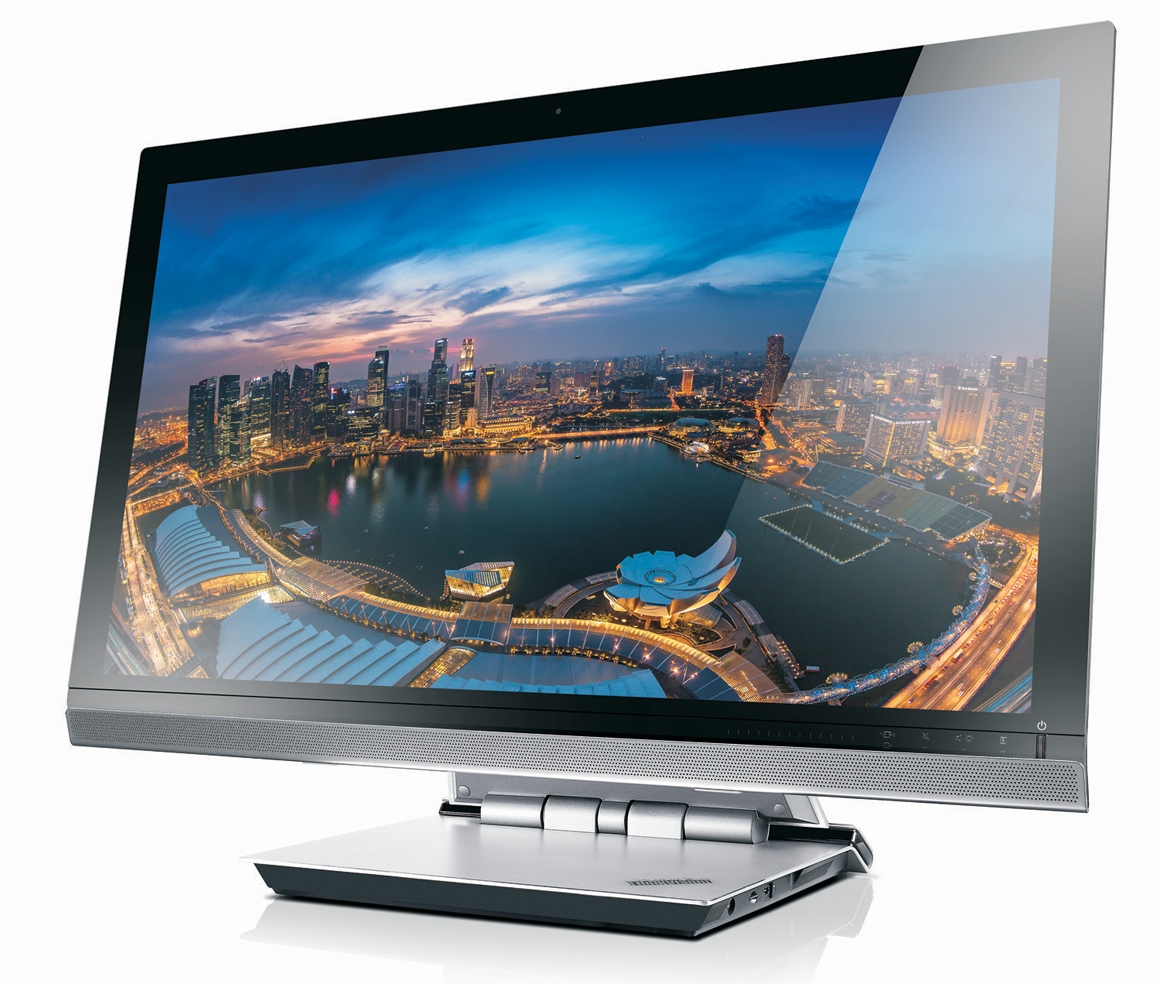 It's a TV, tablet, and Android PC rolled into one
Prices starting at $1,199 in the US
Sales start in April
Here's a weird one from Lenovo – a 28-inch 4K monitor wrapped around a (sort of) portable Android computer-cum-tablet. It has a 3,840 x 2,160 resolution, which makes it great for watching 4K HD content. But when you're poking around Android, it's actually just scaled up from 1080p resolution. It has a 500GB spinning drive, so it might feel odd without the SSD we're used to with a mobile OS. But a Tegra 4 processor should keep it snappy.
---
Hong Kong
---
East West Micro Elite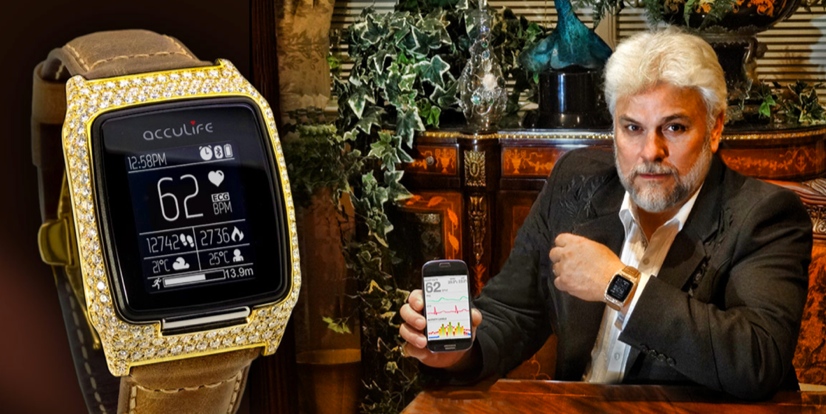 Diamonds and gold
$30,000 for the Elite, $49 and $99 for the 99-percenter versions
Want a smartwatch that harkens back to the good ol' days when timepieces were indicative of your social status? Well, East West Micro has the perfect pompous solution for you, you rich bastard. The company's high-fashion piece of health bling comes with 200 diamonds encrusted in 18 carat gold. Oh, and it does all that other typical smartwatch stuff as well. Can't afford it? For peasants, EWM will also have a few more reasonably priced options to choose from.
---
South Korea
---
Samsung and LG big bendy TVs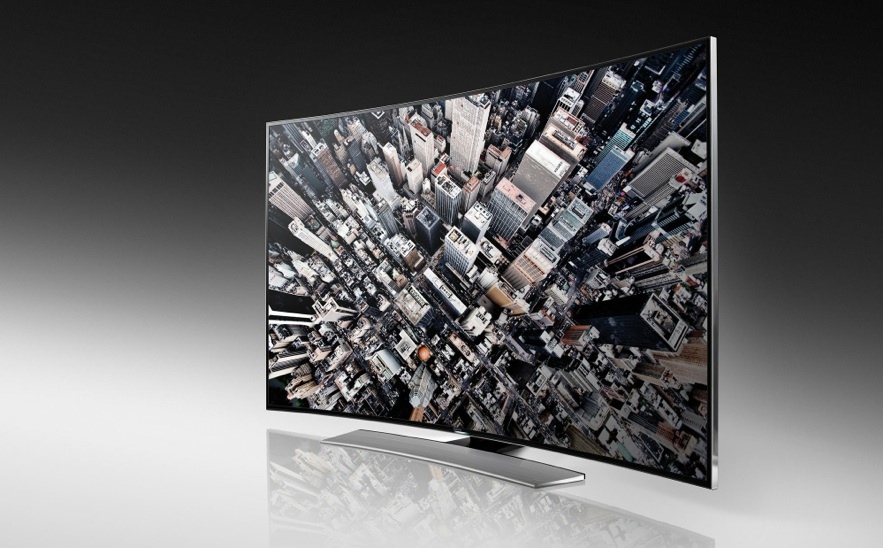 Massive flexible curved screens you will never be able to afford
Revamped webOS on LG smart TVs
Availability and prices unavailable
Samsung (KRX:005935) and LG (KRX:066570; LSE:LGLD) must have employed the same group of idea people prior to CES. In addition to a suite of smart home appliances, both have also come out with gigantic televisions with curved screens.
Samsung and LG both had 105-inch UHD 4K TVs with 21:9 aspect ratios on display at CES this year, but both were just conceptual prototypes. They each also showed off slightly smaller but still sizable bendable TVs – Samsung's 85-inch LCD (pictured above) and LG's 75-inch OLED – on which you can remotely control the curvature. LG's will cost a mighty $70,000.
On a more attainable note, LG showed off its revamped webOS, which will come installed on half of LG's line of TVs this year. The difference between webOS and other smart TV OSes is the seamless transition between apps and inputs. Switching between Netflix, your game console, and satellite TV is as easy as changing the channel.
Samsung's Chef Collection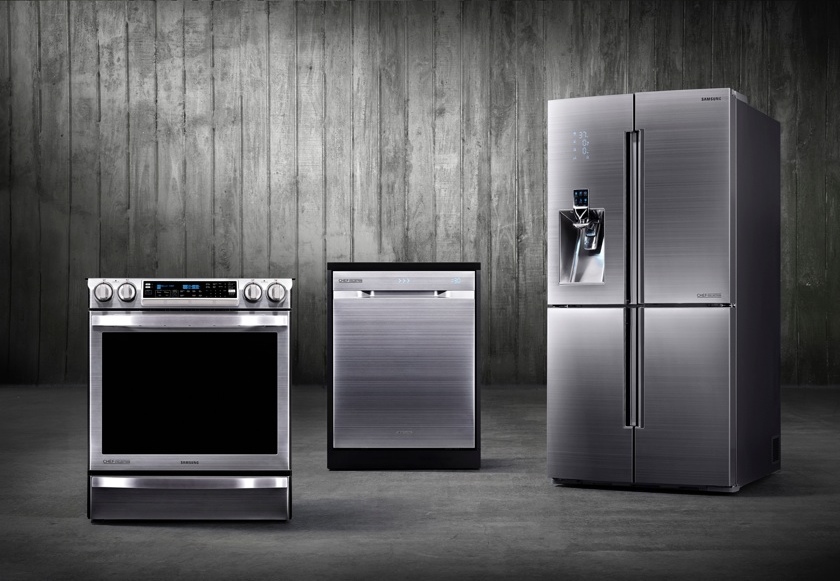 Refrigerator, oven, stove, and dishwasher combo
Price and release dates unavailable
My mom would love this. For people who want to store and cook their food at optimal temperatures this combo would be hard to beat. The refrigerator has multiple temperature settings per compartment. The oven can cook at two different temperatures simultaneously. And the dishwasher? Well, it just looks slick. Additionally, Samsung unveiled a smart vacuum cleaner and a washer/dryer combo.
LG's HomeChat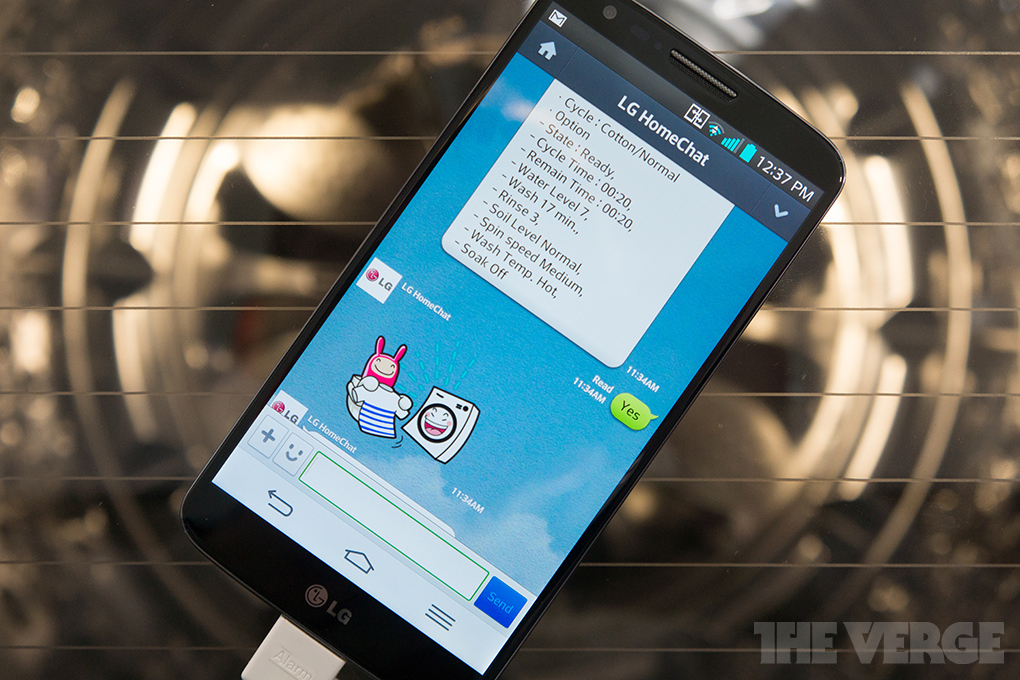 Send text messages to your household appliances!
Available on Line app in late 2014
LG unveiled a new software service called HomeChat, which at the moment is integrated with Line, the popular messaging app. Want to tell your washing machine to start a load? Just ping it through Line and the motors will start whirring. LG is reportedly working with WhatsApp and KakaoTalk to make HomeChat compatible on those apps as well.
LG's Lifeband Touch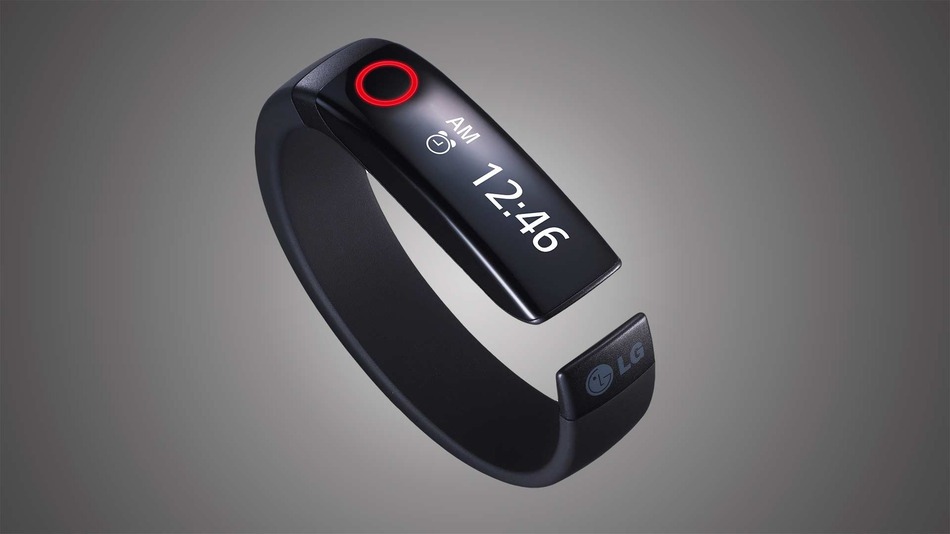 It's got Bluetooth LE and works with both iOS and Android
Available this spring, no price details yet
Like its peers, LG is hot-to-trot for wearable gadgets that track stuff, and that's exactly what the Lifeband Touch does. Not only does the device monitor the number of steps you take and distance traveled over the course of the day, it also displays notifications from your smartphone.
---
Japan
---
Panasonic's Wearable 4K Camera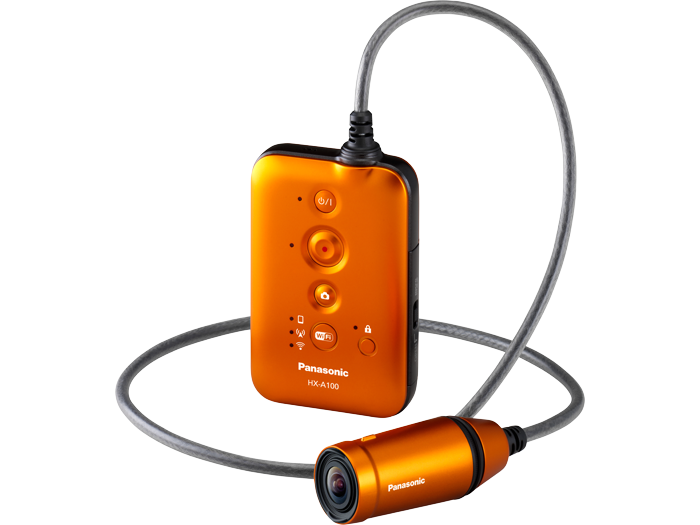 It's an unnamed prototype, but it's 4K
Said to be released later this year.
Panasonic released a wearable camera at last year's CES, and this one looks to be almost identical, except it's 4K, so those images will come out even clearer.
Sony's cloud TV service
Live television, video on demand, and even DVR in the cloud
As the Playstation 3 turned out to be popular for media and entertainment rather than just gaming, Sony has revealed it is beginning to work on a cloud TV product that serves as an effective alternative to cable and satellite.
Sony's PlayStation Now

Stream PlayStation games to the PS3, PS4, PlayStation Vita, televisions, tablets, and smartphones.
Will roll out in beta early this year and then to mass audiences this summer
Through the power of the cloud, Sony is effectively making a wide range of PlayStation titles accessible on nearly any device. This means that if you're not a console owner but want to give The Last Of US a spin, you can do so on your smartphone. This is really one to watch for 2014.
Sony's 4K Ultra Short Throw Projector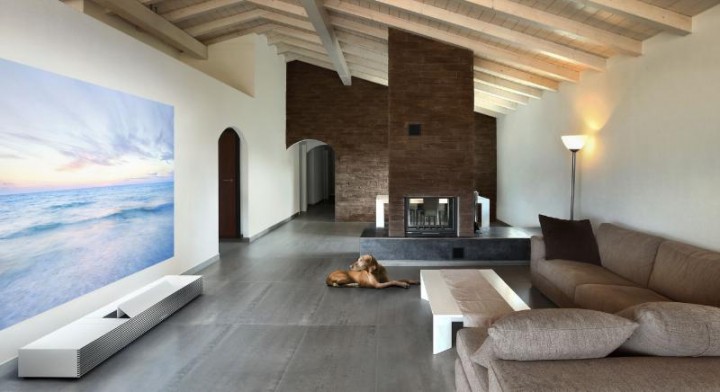 4K display, 4 HDMI ports, adjustable screen size from 66 inches to 147 inches.
Said to be released this summer, priced upwards of $30,000
It looks like a bench, but it's a projector, and it turns any wall into a crisp display for all your entertainment needs.
(Editing by Steven Millward. China and India sections written by Steven Millward; Hong Kong and South Korea sections by Paul Bischoff)