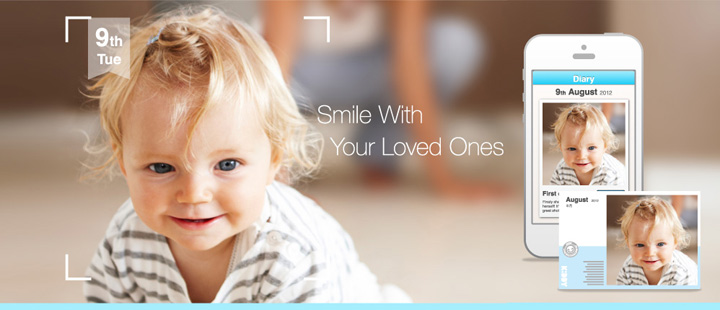 Compath Me, the startup behind Kiddy, a photo diary social network targeted at families, has completed a US$500,000 financing round led by Venture United. The company has previously received investments from DG Incubation, Archetype, and Netprice.com.
With more money in the bank, co-founder Hiromichi Ando tells us that the funds will be used to improve its app and to accelerate overseas expansion.
Kiddy lets users take photos and share them on their own network of family members. But if they want their digital photos to be printed and delivered to their doorstep, they'll have to pay a small fee. So far the photo e-commerce service is only available in Japan, but Ando says that Kiddy will soon roll it out to other countries.
In a recent interview with Tech in Asia, Ando revealed that over 50,000 families use Kiddy. While he declined to reveal Kiddy's average revenues per user, he claimed that it remains high compared to that of other mobile applications. Ando added that in the near future, he hopes to enhance Kiddy's feature set and turn it into a central hub for a family's shared online activity.
"We intend to shift Kiddy from family photo storage to a more comprehensive information platform where users can learn what other family members are doing in their daily lives," says Ando.