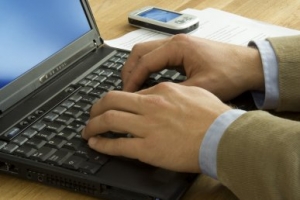 Over the weekend I chanced upon a discussion between industry experts on how communication professionals should evolve to stay relevant in today's technologically driven society. The topic was discussed on the blogs of Lou Hoffman, Paul Roberts, Steve Farnsworth, Hans de Groot, Todd Defren and Don Jennings – click to read detailed blog posts.
In a nutshell, most of them agree there's lot's of learning to be done – no surprise there. As Farnsworth puts it, social media and digital communications are "message boards on steroids". Because things are in constant motion, we need to be flexible, to read blogs and participate in social media every day. Look outside your comfort zone as well, there's much to learn from anyone. Another great way of learning, as pointed out by Lou Hoffman, is to teach.
Defren puts it succinctly:
…arguably "to stay relevant," our evolution must include everything from web development, video production, and art direction (owned media), to SEO, SEM and media planning (paid media) to enhanced targeting and influencer strategies, as well as event planning (earned media).  Oh, and yes, measurement and analytics, too.
Defren also feels that to excel, agencies should then choose a few tool-related skills and create a niche out of them. The basics still stand – we need to know, on a basic level, how to implement, measure, monitor and maximize social media platforms.
Jenning emphasizes that social media should be a strategic engagement above everything else. It's easy to jump on the bandwagon since everyone is doing it, but there has to be thought behind the actions; there has to be a reason why a certain blogger was chosen, and why a message is going out at a certain time
Paul Roberts takes the stand that social media hasn't altered the scene drastically – the demands of a good communicator are the same – they have to be strong writers, know how to reach target audiences and have a solid grasp of communication vehicles and technology. Other tips include having a sense of humor and paying good attention to details.
So that's a really succinct summary of what they've discussed, but do click on the links provided above – they're all pretty good reads.