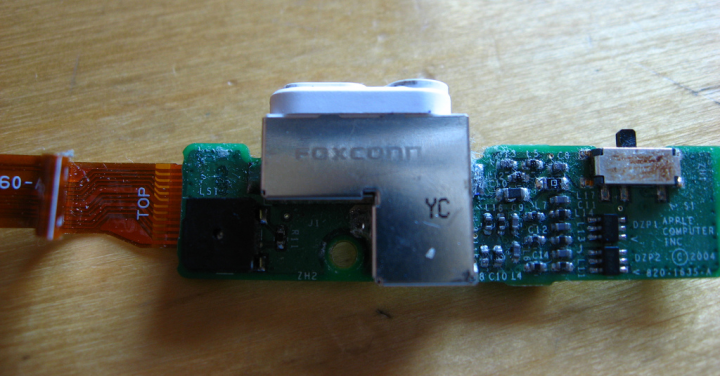 Terry Gou, chairman of Foxconn, held a meeting with select media representatives last Thursday in Kaohsiung, Taiwan, where he confirmed his company's dedication to moving away from contract manufacturing for giants like Apple, and towards higher-value products and services. What does that mean? Among other plans, Foxconn has a game in the works.
Details are scarce, but according to Bloomberg, Gou said the game will be available "within six months."
Gou also stated that Foxconn has a team solely dedicated to HTML5 software, and emphasized that cloud computing services will become a priority in the future.
In addition, he pointed to a recently-formed joint venture with Hong Kong game developer NetDragon as evidence of the company's commitment to content and software.
This year, developments at Foxconn have long hinted at the company's ambitions to move beyond its reputation as a contract manufacturer. In June, the company announced it had collaborated with Mozilla to create a handful of devices running on the software company's HTML5-based Firefox OS. It supplemented that revelation with news that it was building a major R&D center in Kaohsiung.
Meanwhile, last week, it paid  NT$9.18 billion ($312 million) to nab a 4G license in Taiwan, marking the firm's first venture in telecom services.
Moving up the value chain
Foxconn's move into software and services likely stems from the low margins inherent in selling parts and devices to big name brands like Apple. By developing its own intellectual property, Foxconn can move further up the value chain and ensure that it can pocket higher profit margins.
However, by focusing on HTML5, Foxconn is betting on an unknown. HTML5 software has yet to catch on with consumers the way native apps have, and Firefox OS more or less remains in the experimental phase – devices launched only recently in select  Latin America and Eastern European markets, and app-wise, Mozilla is firmly in developer-outreach mode.
(Image via Flickr user baluxp)
(Editing by Paul Bischoff)