This article is republished with permission from our friends at beSUCCESS. By Nathan Millard.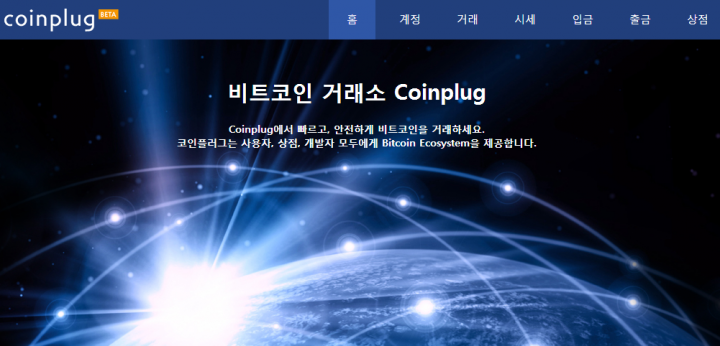 Coinplug, one of Seoul's foremost bitcoin startups, has just announced it has raised a second round of funding from Silicon Valley VCs to the tune of US$400,000. This replicates a funding round that the company received just last November for the same amount from Silicon Valley investor SilverBlue. What is also impressive is that both rounds came from Silicon Valley-based Investors, a once rare occurrence for Korean startups.
The funding to the South Korean company comes from venture capitalist Tim Draper and his firm at Draper Fisher Jurvetson (DFJ). Chol Hwan Kim from Key Initiatives Technical Entrepreneur had a hand in the investment.
This story follows news we reported earlier this year that another Korean bitcoin exhange, Korbit, had raised US$400,000 from a star lineup of Silicon Valley VCs. DFJ is now invested in both companies. Does this mean that Korean VCs are missing out on the next big thing, or have they made the smart choice to avoid bitcoin?
Coinplug is a bitcoin exchange that developed a wallet and merchant payment software. The company branched out into the offline realm with the launch of a two-way bitcoin ATM in Gangnam, the heart of Seoul's financial district. To achieve this, the company teamed up with Nautilus Hyosun, the largest bitcoin ATM manufacturer from the US, which also clearly demonstrates the global reach the company has achieved in the short time frame since launch. We've even heard that Coinplug has rolled out a number of other Bitcoin ATMs across Seoul.
Richard Yun, COO at Coinplug, stated the company will use the new funds to hire more engineers in order to further its bitcoin payment solution development. There are plans to release English versions of its software by the end of this month. "The ATM is doing good," Yun explained. "Many people are happy to visit, purchase and sell bitcoin. Because of our Bitcoin ATM, people are changing their Bitcoin point of view."
Yun says the company will release more news about their bitcoin ATMs in due course, but for now their main push is to take their technology overseas.
See: Here's where all of Asia's Bitcoin ATMs are located
Bitcoin has been receiving a lot of bad press over the last few months, and Yun was cautious in his assessment of the uptake of bitcoin fans in his home country. He stated that while Koreans are becoming more knowledgeable about the digital currency, negativity from media reports heralding doom and gloom has led some to hesitate about putting their money into the digital currency. He says the general feeling towards Bitcoin in Korea can best be described as "neutral".
What's Next For Coinplug?
Coinplug is actively looking to get involved in opportunities both in the mobile gaming and the app markets. Yun and the Coinplug team see bitcoin's huge potential in mobile gaming, and they hope to produce payment solutions for online multiplayer games and more. Demonstrating their ability to act on opportunity, the company has already released three new bitcoin apps on Android: a bitcoin wallet, a trading app, and a point-of-sale system.
Coinplug has added its own payment processing software for Korean businesses open to exploring bitcoin as a payment solution. Coinplug promises a "financial institution level of security," and allows merchants to make transactions without using a payment processor.