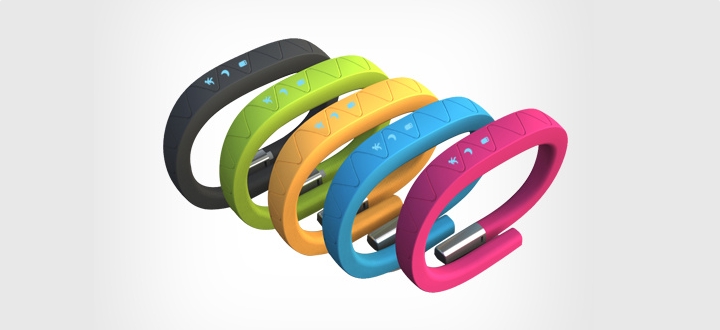 Back in May, we looked at a Chinese company that was causing controversy with what looks very much like a shameless clone of the Jawbone Up. Just when we thought this hardware was actually vaporware, the fitness tracking bracelet – now we know it's called the Codoon Smartband S – is now finally available for pre-order in China (pictured above). It'll ship to buyers at the end of this month.
Codoon's set price has also risen since the time the new gadget was unveiled. It'll cost RMB 399 ($65), not the RMB 299 ($49) that was first mentioned seven months ago. That's still a lot cheaper than the Jawbone Up, which retails in China at an official price of RMB 1,099 ($180). Here's a comparison shot of the two: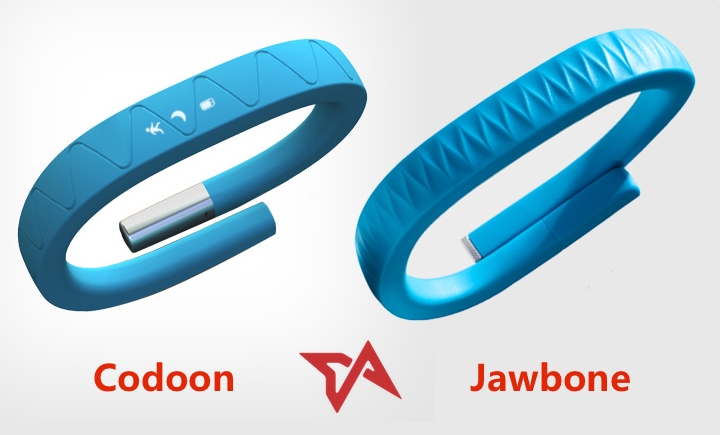 During Codoon's long gestation period for the Smartband S, the design seems to have changed a bit, with the band now featuring three lights. Plus, the wavy pattern is now more pronounced, and the metallic end is more rounded and no longer color-coded.
Codoon is one of China's most interesting young startups, and this is not its first fitness product. It's a pity the startup didn't invest more money – and originality – in the design of the Smartband S. There are not too many ways to design a sports bracelet, but Codoon could've tried harder to come up with something a bit more unique rather than aping Jawbone's iconic band.
The Chinese startup has also sprung a surprise today with another fitness band model called the Smartband 2 (pictured below), which is a slimmer wrap featuring a Nike Fuel Band style LED readout. That'll cost RMB 499 ($82).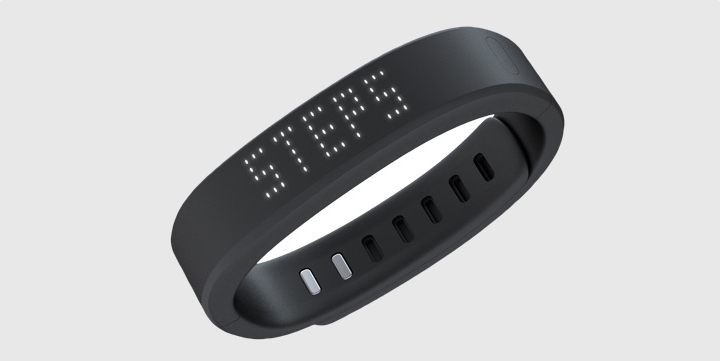 (Hat-tip to Netease Tech for spotting this; article in Chinese)
(Editing by Terence Lee)