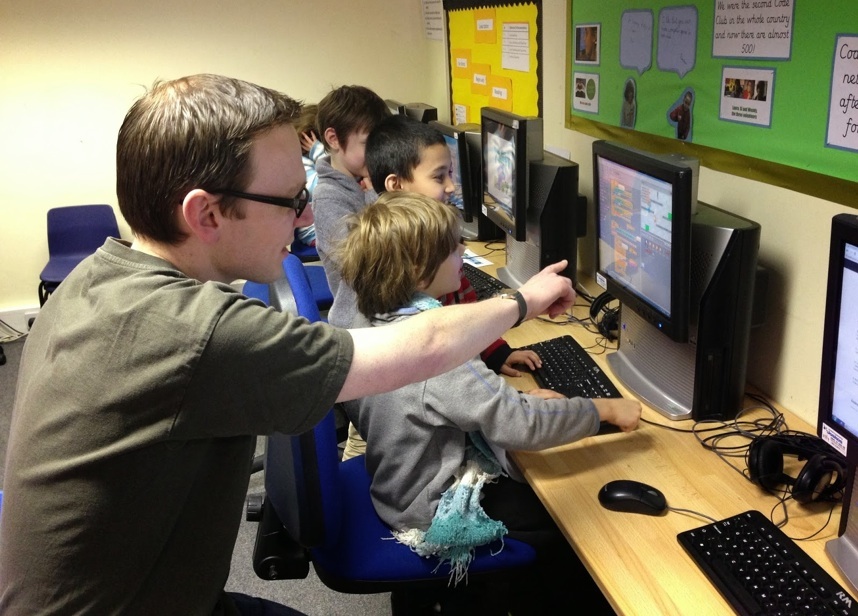 "Currently, ICT lessons in primary and secondary schools teach MS Office programs as default. Essentially they're teaching children how to be secretaries."
That's how computer classes are taught in Hong Kong's education system, and it's a big problem, according to David Greenwood from Code Club HK. The new organization, which starts classes in late March, is seeking to teach IT and computing in an accessible way that will focus on "the creative aspect of programming."
The aim is to get children to be enthusiastic about programming – by showing them the building blocks, enabling kids to make meaningful code and be digital creators. That should produce more tech entrepreneurs and fewer secretaries.
Code Club HK, a non-profit group, is now seeking helpers and contributions to make the classes happen. The upcoming classes, which will be run in English and Cantonese, will be conducted inside the Hong Kong school system in after-hours programs and run by volunteers. Greenwood explains:
Nearly 50 volunteers have signed up so far, and 19 schools [will hold the classes]. We are speaking with the Hong Kong government to increase school sign ups dramatically and we need a pool of volunteers across Hong Kong to support this.

We're also looking for people to help run the overall project and new members to sit on our board.
The aim is to have 20 percent of the Hong Kong's primary schools running a Code Club by 2016.
(See: Singapore plans to introduce programming lessons in public schools to boost the economy)
Starting at the beginning
Code Club's classes start where any good course should – at the beginning. But Greenwood says that Hong Kong's optional ICT syllabus doesn't do that and tends to start at a complex level that's not so creative and is very off-putting to youngsters. So Code Club begins by, for example, guiding the children in creating simple things like a game of whack-a-mole featuring witches dashing across the screen.
The students create the game from scratch, test and improve their code, and then get the satisfaction of playing their own creation. Check out an example class in this PDF file.
Code Club started out in the UK before expanding into Code Club World last year. As well as private donations, it has backing from the likes of Google, Samsung, Mozilla, Raspberry Pi, and the UK government.
By December last year, Code Club was teaching 23,000 children in 1,575 clubs run by volunteers. 40 percent of the students are girls, meaning that the non-profit's classes look set to change the dismal state of programing uptake among girls in high schools, which is as low as 6.5 percent at A-level (aged 16 to 18) in the UK.
If you want to get involved in any way with Code Club HK, more details are here.
(Photo from the Code Club HK blog)
(Editing by Terence Lee)