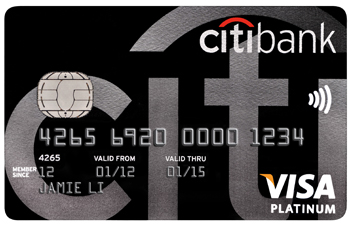 Everything has to be somehow social nowadays —- websites, learning, and uh… credit cards?! Citibank Singapore recently launched a credit card, the Clear Platinum Card, which allows Facebook fanatics to check in, win badges, learn about deals, and also gain rewards. The card includes several partnering merchants for user rewards and badges. Facebook is the primary social network for the card because Singaporeans spend so much time on the social networking site.
According to Citibank Singapore, there are 1.5 million Facebook users under the age of 35 in the country. So it makes sense to use the Facebook app, titled Clear 24.7, as the social connecting element. Other than that, the credit card works pretty much like any other credit card. On a related note, in Thailand, a local bank has also created a debit card just for Foursquare fans.
The initiative is refreshing, though I do have doubts if people would use the credit card with Facebook. It feels like two separate events to me — logging on to Facebook and paying for bills. Can these two integrate? I could be wrong. But here's what Jacquelyn Tan, the head of credit payment products at Citibank Singapore had to say in the statement:
Social media focuses on one thing – the consumer and his voice. With the new Citibank Clear Platinum card, we are building on the role of the consumer's voice in this social media space to give cardmembers the power to actively customize their own card experiences, from merchant promotions to events, for the first time in Singapore.
Will you get one?