Darius Cheung is the founder of 99.co, a Singapore apartment rental search company.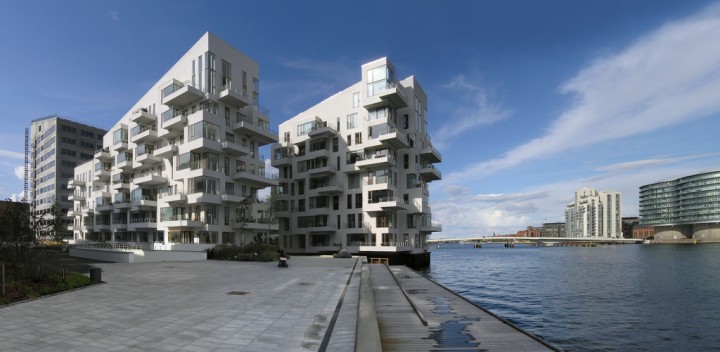 The Property Portal Watch Conference was held in May for the first time in Singapore, and it's one of many signs that classifieds in Southeast Asia is heating up to become an exciting arena again. Classifieds typically focuses on properties, cars, jobs, and horizontal "anything goes" marketplaces like Craigslist.
It produced some of the most valuable Southeast Asian startups in the last two decades – household names like iProperty, PropertyGuru, SGCarMart, OneShift, JobStreet and JobsCentral. Gorillas such as iProperty and JobStreet grew to US$500 million in market cap each.
While Craigslist has not taken root in Southeast Asia in the horizontal space, eBay has quietly but clearly stepped up its investment in Gumtree's market presence, and rising stars like Carousell (disclaimer: the author is an investor in the startup) have grown rapidly by capturing the fundamental shifts in user behaviour and building for a mobile-first experience.
The man behind the global conference, Simon Baker (former CEO of REA Group in Australia, a $5.5B mammoth, and former chairman of iProperty group), explained why he brought the event to Asia: "Over the last 15 years I have operated and invested in property portals around the world from Australia, to Europe, to South America and to Asia. I think the Southeast Asian market has some exciting opportunities and provides the owners and operators of property portals with significant upside as property portals become the first choice for real estate marketing."
Here're some interesting developments from the conference:
Launched in May by the team behind iProperty – Shaun Di Gregorio serves as FDV's CEO, Patrick Grove and Luke Elliot are FDV investors and sit on the board – the investment firm focuses solely on classifieds and on pre-emerging and frontier markets such as Pakistan. Frontier Digital apparently takes an operational investment approach by giving strategic direction and operational guidance on top of funding.
2. Diakrit is the future of real estate visualization tools
Diakrit showcased an advanced suite of real estate visualization tools, the D-Navigator 5.0, which is far more advanced than most of the technology deployed in the region.
What's interesting is that Diakrit is a 350-strong, 13-year old Swedish company in which over 200 staff are reportedly in Thailand. The company is part of the rising trend of having founding roots and senior management in the western world, but with the bulk of their work done in an offshore center in some parts of Asia.
3. Shift away from broker-driven marketplaces
The conference raised the question of how real estate marketplaces are fundamentally changing. Traditionally, customers in newspaper classifieds and recent internet portals have been the brokers and agents.
Buyers, sellers, renters, and landlords rarely deal directly with one another because there were many processes they were not familiar with. But that is slowly changing as classifieds become more sophisticated by providing more tools to users.
So if classifieds move towards a crowd-driven future, will brokers continue to be relevant? How would they redefine themselves in the internet era? Do owners market their own 'products' better?
For-sale-by-owner site Boliga has proven that, at least in the Danish market, owners actually do a better job of selling their houses, and at a lower cost. Boliga has taken five percent market share within a year, and it anticipates growing to 10 percent by the end of 2014.
Here's what's fascinating: the theory goes that in the principal-broker dynamics of marketplaces, while the broker tend to have better market access and skillsets, principals have a much stronger vested interest to market their product. Ricco Zuschlag, the chief executive of Boliga, says this is evident with owner's listings that are creative, warm, and funny. There's even an owner who did a self-made drone fly-through video to market his house:
I'd have to ask: would your agent do this for you?
4. HipFlat from Thailand
Part of the conference includes a startup pitching segment, and one Southeast Asian startup in particular showed great progress. HipFlat, a consumer-friendly real estate search engine, launched in Thailand one year ago to increase transparency in the fragmented Southeast Asian property markets.
According to HipFlat's founder and CEO Denis Nemtsev, Southeast Asia lacks a centralized source of real estate listings. As a result, most home-seekers start their search with Google and spend days hunting for a dream home on hundreds of different websites. HipFlat fixes this by automatically syndicating property data from various sources, processing and enhancing them with even more information, which is crucial for home-buyers in their decision-making process.
A text-only listing, posted on a public webboard in Thai, can be turned into a beautifully presented property ad, available in multiple-languages, easily-searchable on the map, and complemented with the building's pictures, amenities, neighborhood information, and market trends.
HipFlat's exclusive market data has earned them some very happy users. The startup told me they recently received a message from a condo investor, who initially contacted them several months ago and asked for a list of buildings with achievable rental yield higher than seven percent.
Using the list HipFlat provided, he then went from zero condo investments to 14 purchased units in seven months, each now bringing a steady eight percent in annual rental returns. The company enjoyed explosive organic growth in the past six months, in which 40 percent of the users become repeat visitors. It is now live in two cities, Bangkok and Pattaya, and holds the second spot in the list of most-visited sites in Bangkok's condominium niche.
It plans to add landed properties later this year and expand to more locations, which will help fulfill its growth potential. Last year, HipFlat raised US$335,000 from angel investors and it's currently looking to raise its second round of funding. It is now fundraising on Techlist.
5. Next from Japan demos augmented reality property search
Next Japan, which overtook Recruit as the largest real estate site in Japan, is a legendary David-beat-Goliath stories from the land of the rising sun. And in typical Japanese fashion, they have continued to relentlessly reinvent their user experience. At the conference, Next demonstrated some very thoughtful, almost obsessive design to make real estate search as intuitive as possible even for edge cases like the elderly.
You might ask if there's even a large enough market for these efforts to be worth it. But Japan's greying population may become a significant market. And besides, by pushing the boundaries of obsessiveness, the company could discover new ways of thinking that may lead to breakthroughs in design.
---
Summing up the conference, organizer Simon Baker said: "This was the first Asian Property Portal Watch Conference after successful events in the US and Europe.  Asia is a rapidly growing market for property portals and we saw this as an opportunity to bring together the Asian property portal leaders to discuss the key issues facing their businesses and to identify where the market is heading. The event was very successful with 110 C-Level executives spending three days discussing these key issues."