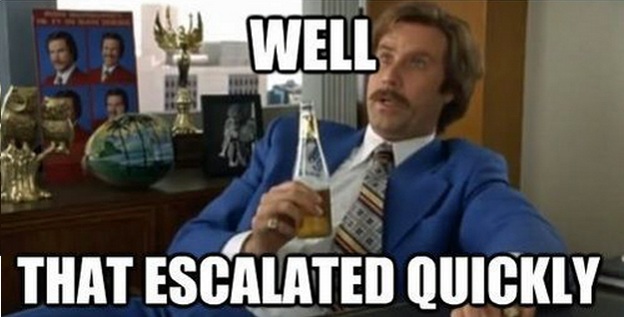 A bunch of Chinese business leaders have grouped together to set up CitronFraud.com, a site dedicated, it says, to exposing "the lies Citron tells about China." Citron Research is a financial analysis firm and short seller that, says the group of over 60 businesspeople in their first collective post, routinely practices "deception" in its attacks on US-listed Chinese stocks. The post goes on to explain:
We are investment professionals and company founders/executives in China. We are joining together in this effort to expose and condemn the deception and ignorance of Citron and other short sellers like them. This English website (citronfraud.com) is being created to host this ongoing fight against fraud. […] Citron's reports take advantage of the information asymmetry between China and the US, and boldly tell lies, knowing that their American readers have no way of verifying them.
The Citron slam got personal very quickly, as Citron's founder Andrew Left (pictured right) was branded "a man with a long record of fraud, deceit, and unlawful behavior." That includes how Andrew was fired from his first ever job in 1998 for misleading and defrauding customers, as ruled by an investigation by the National Futures Association. Just fours year later he departed the role of CEO at Detour Media after the company "sued him for stealing six checks worth about $25,000." The CitronFraud site asks:
One has to wonder why an investor would trust the investment advice of someone with a record of fraud, deceit, and unlawful behavior.
But, hey, we're talking about the financial trading sector here, so that's a bit like asking why one weasel mates with another.
Who's behind CitronFraud? Among the many signed names are the CEOs of major Chinese tech firms – usually the kind of stock that Citron and other short sellers like Muddy Waters attack in their reports – as well as investment groups. Unsurprisingly, the biggest victim of Citron's recent four reports is on the list: Zhou Hongyi, CEO of Qihoo 360 (NYSE:QIHU). Also in the group is the former head of Google's China operations, Kai-Fu Lee, who first took umbrage with Citron last week when he pointed out a number of factual errors in its report on the search engine Sogou.com.
A bit like Fox News being anything but fair and balanced, we have long since noted that Citron seemed to lack a true understanding of China's web scene, and this new site should be a useful check-and-balance on the short sellers' claims, and a useful reference tool for overseas investors. And a source of hilarious personal slams.
Tell us what you make of this new collective in the comments.