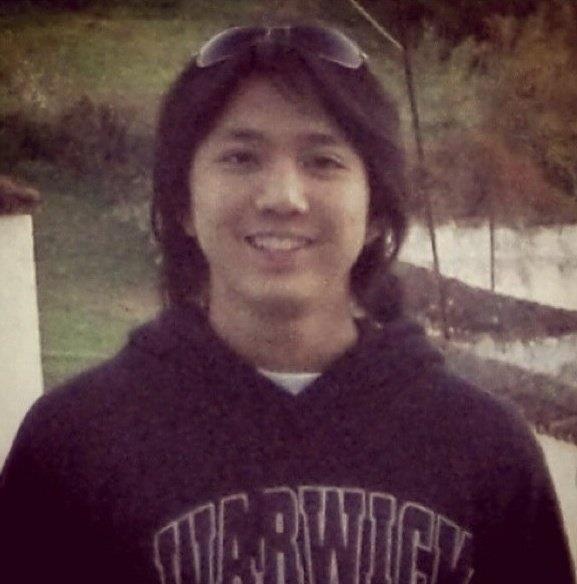 Entrepreneurs suffer in the short-term so that they might enjoy a pay-off in the future. For Aaron Hee, founder of Malaysia-based startup ChopChop, that reality takes on an extra dimension.
Recently, he gave up his investment banking scholarship, which comes with a 5-year bond, to pursue his dream of becoming a first-time entrepreneur. That decision has a hefty price — a penalty fee of RM 400,000 (USD 130,000), borne by his parents at first, which he will repay later.
"It wasn't a pleasant experience to make this decision… the least I could do is be really appreciative for the sacrifices my parents have made," he told SGE in an email interview.
Aaron is well-aware that the success rate for entrepreneurs is small. But at least it beats a zero-percent probability, he adds.
Everything will ride on the ChopChop app, which lets users collect 'chops' from a variety of merchants in exchange for rewards. Think of it as an aggregator and digitizer of paper customer loyalty cards.
The app, available on iOS, Android, and Blackberry, is similar to Singapore players like Perx and Squiryl.
To use ChopChop, merchants will have to pay a subscription fee. Consumers, on the other hand, can download the app free-of-charge. Since Aaron commited full time to the startup in mid-April, ChopChop has signed up over 50 merchants. He claims a 500 percent growth in registered users within 4 months, although he did not reveal what the initial base was.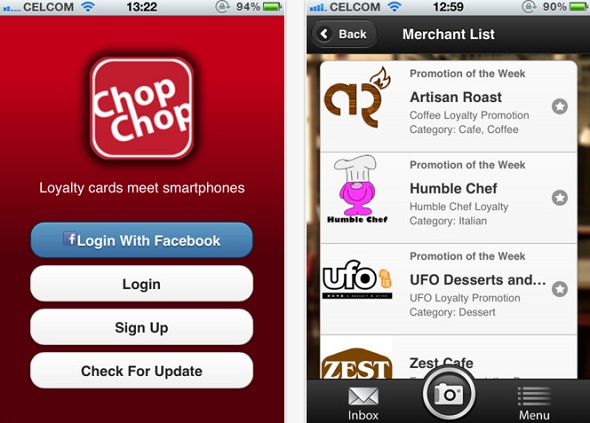 While bootstrapping for now, Aaron and his co-founders Jermaine Cheah and Aven Cheong have begun fundraising and are expanding into Singapore. He claims ChopChop has been cash flow positive since August.
Aaron joins a long line of investment bankers (or investment banker wannabes) who have left the lucrative career path in pursuit of their passions. Here, we dig deeper into his decision to pursue entrepreneurship and find out where he hopes to venture into.
SGE: How did you come to dislike investment banking and what got you interested in entrepreneurship?
Aaron: I have always thought that I would be an investment banker in university after graduation. I graduated in mid-2010, after one of the worst financial crises of all time. Right after graduation, I had to take one-year plus medical leave. People who are ill can't do much physical activity, so resting and thinking is what I did most of the time (now I know why sick people are depressed).
So I reflected on my ambition of being a banker, what I can accomplish, how the investment banking industry contributed to the economy and also to the crisis and potentially future ones as well. At the same time, I was exposed to tech and entrepreneurship. What really struck me was what Reid Hoffman, the co-founder of Linkedin said.
While Reid does not have the wealth capacity of Bill Gates to change the world through non-profit institutions, he has the brains and entrepreneurial spirit to bring about these changes through for-profit ventures.
Bankers are money shufflers. Entrepreneurs are value creators. The latter produces growth and creates value for human civilization. I am not condemning bankers or undermining their importance. There are always good bankers out there and they are important to the capital and funding market. My point is, true changes come from entrepreneurship.
Why did you decide to break the bond rather than finish it and start a business afterwards?
The itch was too strong? And at this age, without commitments (no family, no girlfriend, no loans), I can afford to take this risk to do a startup. Conventional thinking is go work in the corporate world and gain connections and experience. Probably true, but speaking with friends working in the corporate world (those working in financial institutions), they gained experience in a very specific field and connections from people in the same industry — not quite diverse.
So in terms of experience, I will still have zero or minimal operational skills even after working for a corporation when I come out to start my own business. At this point in time, I would say I have met many people from diverse backgrounds. Also, I wasn't physically fit then yet to endure the hours and intensity of investment-banking, so I was exploring entrepreneurship instead of waiting to be completely recovered.
What do your parents do? Are they wealthy?
They are employees, working for corporations. We are a middle-income family, so breaking this bond is really painful for us, especially my parents (I greatly appreciate their love and support).
How did you deal with the fact that your family has to pay the penalty for the bond?
It wasn't a pleasant experience to make this decision. It's the decision that we had made to go ahead with it. There's no turning back. Bridges behind are burnt. The least I could do is be really appreciative for the sacrifices my parents have made. What I need to do next is to be laser-focused on my vision and execution for ChopChop.
You told me before about wanting to get into mobile payments and how ChopChop would enable you to do that. What kind of startup would you want to work on in that space?
Getting users to download apps of our nature, or apps that serve a commercial or transaction purpose is difficult. There isn't that kind of emotional need like Facebook or Instagram to have such apps despite the fact that we do solve problems for them. So by being able to build our user base and have a presence in their phones, we can extend our services relatively easily and build our brand.
When it comes to payments, trust matters a lot. And when the time comes for us to enter the payments game, we will already have a large, existing user base to immediately adopt our product, creating the conditions to build up the entire payment ecosystem. Of course, it isn't as simple as it sounds, but at least some of the barriers are being addressed. We are already halfway there, digitalizing non-cash components for consumers. At this moment, we envision playing in the peer-to-peer, micropayments game for strategic reasons. We will see how far that goes.
Update on 28 September: Aaron has added that he will eventually repay the money from the penalty to his parents.