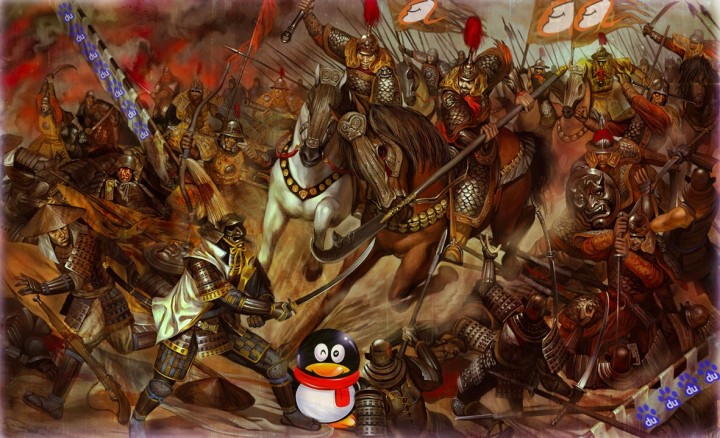 The battle between China's internet giants is only becoming more contentious, and the nation's major companies seem to be making acquisitions and partnerships at a breakneck pace this year (not to mention rolling out products designed to invade rivals' markets).
In the interest of clarity, I thought it would be fun to do a roundup of who's on whose team so far, based on China's three most internet profitable companies. Obviously none of this is cast in stone, but it's still quite an interesting way to understand the internet sector. (Note: these lists only include acquisitions and partnerships from 2013).
Shots fired: Alibaba has been especially harsh to Tencent this year, banning third-party communication tools (mostly WeChat and QQ) in its offices and shutting down the Taobao-WeChat interface. But it has also taken a swipe at Baidu via the launch of its own search engine.
Xiaomi – A very new partnership, but one that could see Tencent strengthen its strangehold in mobile.
China Unicom – WeChat's popularity has got all of China's telecoms trying to cozy up to Tencent to get in on the money train.
Shots fired: New security features in WeChat 5 will challenge Qihoo, and Tencent is also rumored to be interested in buying Sogou which would put it at odds with Baidu. Additionally, Tencent dealt old rivals Qihoo a loss in the courts this year.
Shots fired: Baidu really hates Qihoo, and has launched an antivirus suite and Baidu Guard, both of which are designed to break into Qihoo's PC security market. Entering Alibaba's domain, it has also released a product search engine. Plus, just like Tencent, Baidu has spanked Qihoo in court this year.