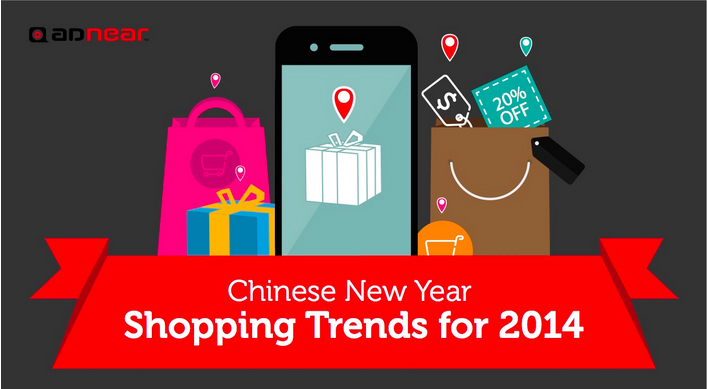 Chinese New Year is typically a retail graveyard in countries with a significant Chinese population as shops close for the holidays. However, data from AdNear, a location-based advertising company based in Singapore, may indicate that this is a missed opportunity to make more sales.
After analyzing location data obtained from over 4,500 app users through a combination of WiFi and BTS signals emitted from smartphones, the company found that foot traffic during the past Chinese New Year weekend on February 1 and 2 was actually higher than usual weekends by 19 percent (see infographic below).
The study, which looked at Orchard Road, Marina Bay Sands, and Chinatown, found that Orchard Road remained the most popular destination for shoppers during the CNY period. However, shoppers typically spend less time at these places compared to normal weekends, save for Chinatown. On average, they stayed 2.4 hours in the area during CNY, compared to 1.9 hours on other days.
What's missing from the data, however, is what consumers do at these places. Chinese families are out visiting relatives during CNY, so it's not a stretch for them to stop at these places for a meal or to catch a movie. Also, it's unclear what the demographic differences are between normal weekends and the new year.
Tourists, for example, like to visit Singapore during that period due to festivities like the Chingay Parade and River Hongbao, so it's not surprising if shoppers during CNY weekend have a larger proportion of tourists.
Nonetheless, the data might provide retailers with a starting point when it comes to deciding whether to stay open during CNY. Advertisers too may want to reconsider ad buys during the period since traffic there can be higher than expected. Additional information on shopper intent (whether or not shoppers are, well, actually there to shop) and actual spending could be useful in making these decisions.

(Editing by Josh Horwitz)