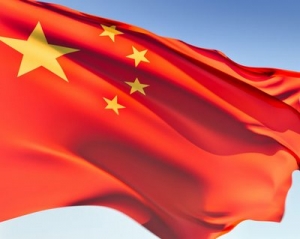 Internet users in China are reporting that the web has turned into an intranet, and no-one is able to access overseas websites from within mainland China. Local websites are all working fine. In the initial confusion, no-one is sure if it's a major development in the Great Firewall that has previously targeted overseas social media and other 'controversial' sites, or whether it's simply a technical error on the underwater internet cables resulting from yesterday's massive quake off the coast of Sumatra, Indonesia.
[UPDATED 30 minutes after publishing: It seems the expert we quoted below was right – the morning-long inaccessibility was a technical error, and overseas web access is being restored right now. For some, it's already back to normal. Well, 'normal'].
Our initial suspicions were that this was a 'Great Firewall' problem, but at least one weibo user points to a possible infrastructure failure:
Around 10:40 a serious problem occurred with China telecom's backbone network, leading to sites in Hong Kong, Japan, America, Korea, Australia, and Singapore being inaccessible. This was caused by a malfunction in China's backbone network. It us under repair…
(Note: We don't know this guy, but he's apparently management level at Sohu, and maybe knows what he's talking about.)
The lack of global web access is being seen this morning across broadband, 2G/GPRS, and 3G from all Chinese carriers and telcos. From my own testing within mainland China, I see these issues as well. For example, I can access Yahoo China, but not Yahoo HK, Yahoo Taiwan, or any other overseas version of it. Though I also notice that P2P bit-torrenting does work even where most of the fellow torrenters are overseas. Some individuals within China are still able to access the full web using a proxy or VPN.
On Weibo, there was a mixture of concern and alarm:
Skype seems back on but nothing else yet. (@BeijingDaze识色北京)

We can't connect to anything overseas from our office in Shanghai. (@岳撼)

All overseas websites are inaccessible! (@李开复)

Some, but not all, VPNs still working (though Witopia is farked), so it is not a cable issue. Somebody slammed the door. (@David_Wolf)
There the "door" is a reference to the internet restrictions in China that are generally called the firewall. The same users also noted:
Hearing that ppl outside of CN now unable to access CN sites. WTF? (@David_Wolf)
Indeed there are countless reports from Twitter users who say that they are having difficulties access Chinese websites from overseas. We've created a poll, and you can help us out by testing a sample of ten Chinese websites. The live results can be seen here.