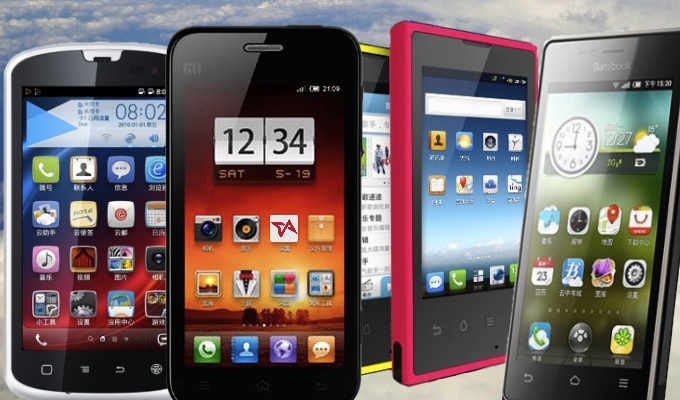 This year and last has seen a wave of smartphones and mobiles OSes being launched by Chinese web companies such as Alibaba (Aliyun), Qihoo, Shanda, Baidu, and Xiaomi. All those are very familiar names to web users in China, and the phones – some of which I recently looked into in detail – are pretty sweet. In fact, these represent a huge threat to hardware makers who're currently doing well in China – namely Apple, HTC, Samsung, and Motorola. Hey, they might even threaten other Chinese phone-makers such as ZTE and Huawei.
Here are six reasons why I think these (mostly) Android-based phones from Chinese web companies could soon by depriving Samsung et al of tens of millions – and, later, hundreds of millions – of Android smartphone sales:
Cheaper – Starting with the dramatic Xiaomi phone launch that emphasised its 1,999 RMB (then $313) price tag with giant numerals, getting your hands on one of these is generally a lot cheaper than mid-range new products from the likes of HTC, Samsung, or Motorola. For example, HTC unveiled the Daren phone for China after the Xiaomi release, but it was a low-end, smallish-screen handset that cost a few bucks more than the dual-core Xiaomi with the four-inch screen. Motorola has been trying a bit harder to make models that are adapted to local consumers, but they're not able to compete on price either. To make it even tougher, the new Shanda Bambook phone has taken dual-core, hi-res screen prices down to as little as 1,299 RMB.

Better pre-installed software – Being web and/or software companies, the makers of these new Chinese smartphones make some superb apps – light years ahead of what the hardware makers tend to pre-install. It's all useful stuff from popular services – like Baidu's Ting for music streaming, or Shanda's Mknote for cloud note syncing – and none of the undeletable crapware that users have suffered in the past.

Brands are more recognizable and accessible – Allied to that last point, web companies like Alibaba and Baidu are well known, and feel a lot more familiar – and perhaps trustworthy – to consumers than the more abstract moniker behind a hardware maker like ZTE or Motorola.

Not pre-flashed – On a more obscure point, it's worth noting that a lot of people in China buy grey-import phones that have been smuggled into China. They tend to be cheaper, having avoided import taxes. But then these "grey" phones almost always – especially for the easily tweaked Android platform – get "flashed" with a different ROM by some shady middleman who gets a cut for preinstalling some apps or third-party app stores on it. Needless to say, having random people who work outside of the law tweaking your phone is a very bad idea in terms of digital security.

More likely to get updates – As a corollary to that previous point, those pre-flashed phones will never get software updates from the manufacturer as they have been too heavily modified. But these new breed of smartphones will get updates. Xiaomi pushes monthly minor updates, and will eventually update its M1 phones to Android 4.0, and Alibaba has pushed Aliyun 2.0 to its customers.

Chinese consumers prefer unlocked phones – And it's unlocked phones that the web companies are dishing out, avoiding the telco contracts (and telco crapware; see #2) that are not a popular choice.
What's your take on these new competitors? Hit the comments, and add your own points in favor – or against!