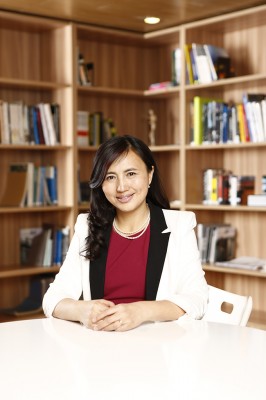 "More than half of the content on the internet is photos," says Yue Zhuge, co-founder of social gallery app Ivy. In the age of digital photography, she explains that a photo contains much more than just pixels: it contains info like the time stamp, location, device, frequency of shots, and more. And that's before you've even started tagging friends. You can learn a lot about individuals and entire societies with the metadata stored in image files.
Yue Zhuge has had her eye on "big data" before it ever became a global tech buzzword. After picking up her PhD at Stanford, she took her talents to Microsoft, Yahoo, and a couple of Silicon Valley startups. Tech in Asia caught up with her when the app was still in beta late last year to ask about the project.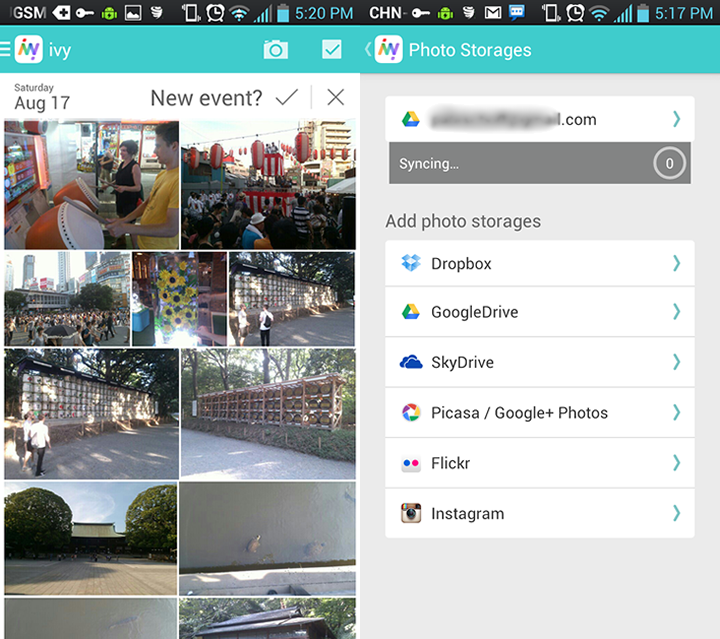 "Coming from Stanford, I've always wanted to do something on my own," she says. "You just have to find the right time and the right partner."
Last year, Yue jumped on the opportunity to create Ivy, a slick photo management app that lets users organize their photos based on chronological events, then collaborate on those albums with friends. They can then be shared across social networks and cloud media. Yue explains how Ivy solves a "very real" problem with the ever-growing number of photos stored both online and off.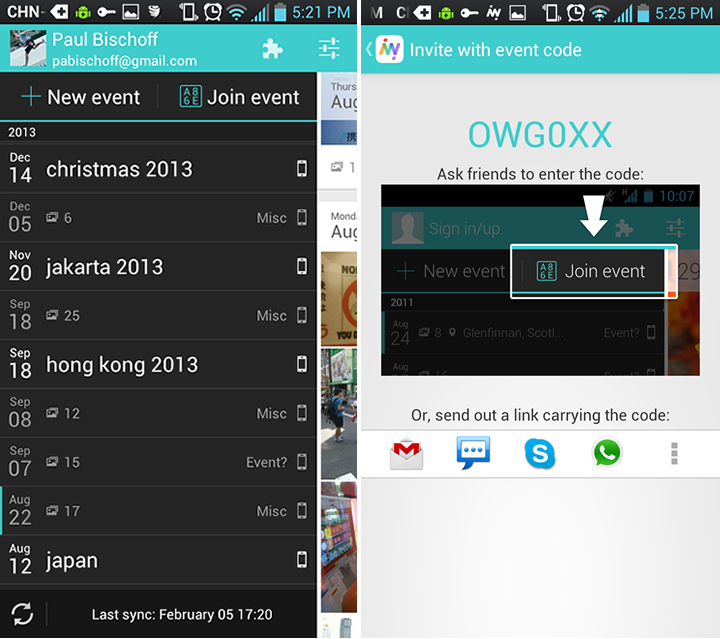 "[In the future] it's going to be massive, and there's going to be too many. People can't find their photos, they don't know where it is," she says. "They don't have time to locate them, but they do want to save them."
The main cause behind the flood of photos, of course, is the global proliferation of smartphones. She adds:
Once people have a smartphone, other than talking [and messaging] on the phone, most of the things they do are taking photos. Photos become the language of expression, as easy as writing.
Despite being based in Beijing, Yue and her team decided to target the US first. That's a complete about-face from Ivy's biggest competitor on iOS, Cooliris, which last year headed into Chinese-speaking markets with support for local social networks like Renren, Sina Weibo, and Baidu cloud storage.
"Cloud storage is a lot more ready over there," Yue says. "You don't have to persuade people to put photos on the cloud first."
Do you need another "stream"?
Ivy connects multiple clouds to multiple devices, creating a single timeline, eliminating duplicates, and organizing all the photos into a stream of daily "events" by default. Making a new event and selecting photos for it is about as easy as it gets. It's also simple to merge events and add new photos to old ones. You can choose which events to upload to the cloud, and which pictures to hide.
These can be shared with friends on social media, and other users of the app can join in to create a shared album. They can add both photos and text — a great souvenir for a group vacation or even a team of photographers who want to pool photos together. Ivy accounts can be tethered to Instagram, Google Drive, DropBox, SkyDrive, Picasa, Flickr, and Box. The missing piece is Facebook, which Yue says is a bit trickier than other cloud services because "they don't give you a lot of metadata."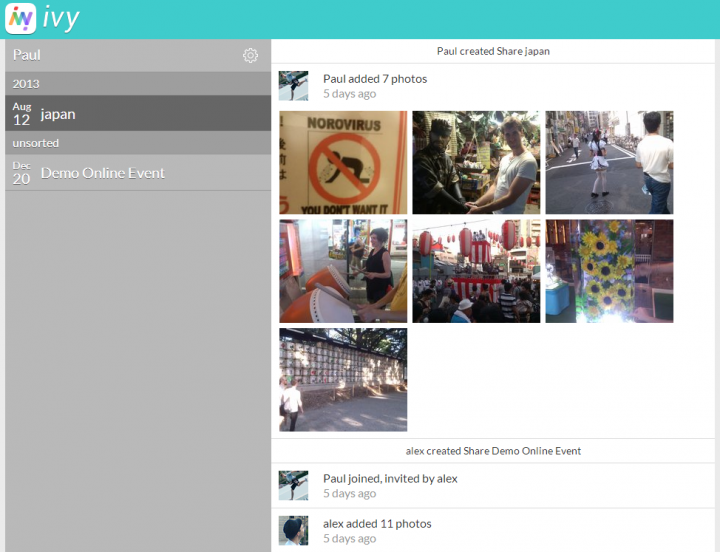 That's a decent spread, but it's a tough sell to iOS users who can opt for Cooliris, which has even more options of where to aggregate photos from. While Ivy emphasizes photo aggregation and Cooliris is more about distribution, there's just too much overlap to convince a user they should use both. Cooliris also looks better than Ivy, but that's not to say Ivy is ugly. Ivy also has a bare bones browser version that syncs up with your phone, which can come in handy. That makes Ivy a no-brainer for Android users looking for a good cross-platform aggregator and social gallery, but iOS users should give both a try to see for themselves which they prefer.
A picture is worth a thousand words, but how many dollars?
Ivy is free and plans to make money through advertisements and photo printing services in the future. Yue says she's in the process of closing her first funding round, but she can't disclose details, yet. So far, the app has more than 10,000 monthly active users.
Yue says the startup is now working on smart imaging features like screenshot detection and improving the app based on user feedback. She says Ivy is targeting North America first, but the rest of the world will soon follow.
Ivy is available on Android and iOS.
(Editing by Steven Millward)