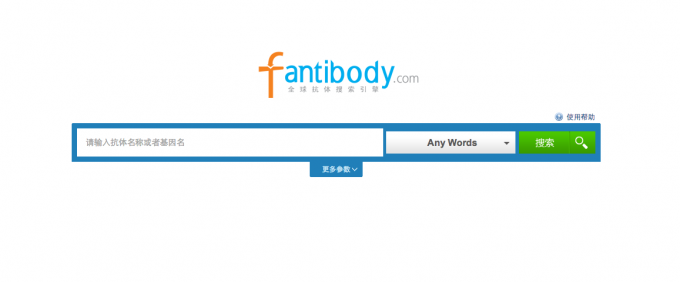 In my line of work, you come across some unexpected startup ideas, but even I was a bit surprised by the idea of an antibody search engine. So when I came across Fantibody, a Chinese antibody search engine/e-commerce platform, I was a bit surprised. An antibody search engine; is that something anyone really wants?
It turns out the answer is yes! Medical researchers and other scientists have need for antibodies with some frequency, and finding the right one and making a purchase can be a hassle, especially when most antibodies have catchy names like "A-RAF (Ab-301-302)" and "Bax (Phospho-Ser184)." Fantibody, like some similar products in the West, collects information about all these antibodies on database pages, makes them easily searchable, and then takes a cut of the profits from sales of the antibodies that happen over its platform.
I'm not going to pretend to know anything about antibodies, but for what it's worth, the site is really slick and the information is presented clearly, with a clean design that's extremely easy to navigate. At present, users have to register for an account before even searching, which seems like a mistake; it would make more sense to make users register only when they're ready to actually make a purchase, as they're more invested in the site by that point.
Even so, though, I'm a big fan of Fantibody because it meets my most important criteria for judging startups: that they be solving a real problem. Fantibody makes searching for antibodies very simple and clear, and although that's not a problem I needed solved, I feel certain there are scientific researchers across China who are grateful for it. It also seems like a sound business model, and given that antibodies are apparently pretty expensive, I expect that Fantibody will bring in a good deal of money if it is widely adopted by the research community. That's a win-win in my book.