Increasingly, Chinese manufacturers are breaking away from being OEMs and are also casting off the shoddy mantle of making shanzhai – fake, or low-rent – gadgets. That's because the likes of OPPO, Tian Hua, ZTE, and many more, are aiming to make your next smartphone. In so doing, these 'designed in China, made in China' companies are hoping to emulate – and then topple – the likes of HTC (TPE:2498) and Samsung (SEO:005930).
And thanks to both Android and WP7, they have a chance of being the smartphone that more people in the US and Europe slip into their pockets.
Here are six Chinese brands who're now pushing, and enhancing, their smartphone range more aggressively:
---
OPPO
---
The Donguan-based OPPO sure likes ambitious marketing, recruiting Hong Kong starlets and even Hollywood heart-throbs for its marketing campaigns. But aside from those clever campaigns, its phones have been lacklustre, and its brand-name is still as low as it can go among Chinese consumers.
But its Android-powered X903 showed potential (pictured above), and it looks like it could find a niche – with later iterations – on American or US telcos as a budget smartphone for those who love hard keyboards.
---
Tian Hua
---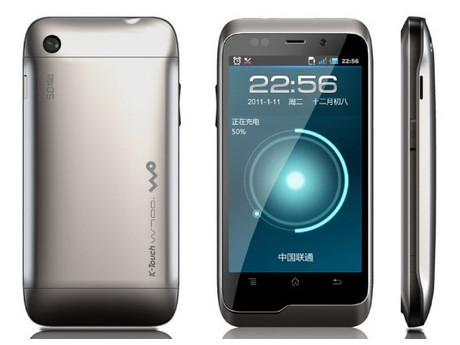 Tian Hua has been nicely cashing-in on its W700 smartphone (pictured above) this year, manufacturing it for Alibaba as the first Aliyun phone, for China Unicom (HKG:0762; NYSE:CHU) as a mid-range carrier device, and soon for the Indian telco Micromax.
Now that it has found its stride, it's a contender for pushing further overseas – although it shows no sign of doing so yet.
---
Haier
---
Qingdao-based Haier (SHA:600690; HKG:1169) showed some flair earlier this year with the nicely-skinned UI on its seven-inch Haipad Android tablet.
And, indeed, being a larger company than the above two brands, it's already on US shores – albeit with some low-spec and none-too-alluring phones. But it's a start.
---
ZTE
---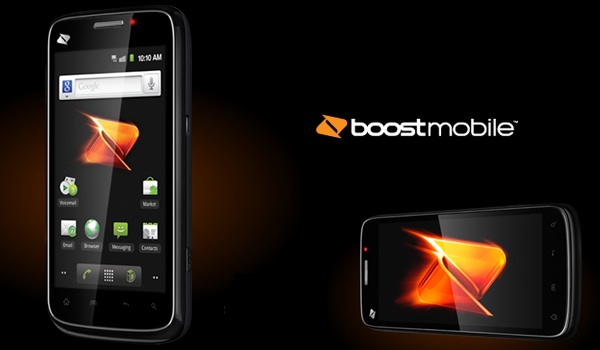 Let's get more realistic now and talk about a company who's already making big moves in the US: the Shenzhen-born ZTE (HKG:0763; SHE:000063). Already China's second-largest telecommunications business, it has hooked-up with UK, US, Canadian, and French telcos already. Its biggest-ever launch happened just this month as its mid-range, large-screen ZTE Warp (pictured above) hit Boost mobile.
ZTE looks the most likely to emulate the success of its Taiwanese brethren at HTC – by building its brand quickly with mid-range Android smartphone that are reasonably stylish and don't look too off-puttingly cheap.
---
Huawei
---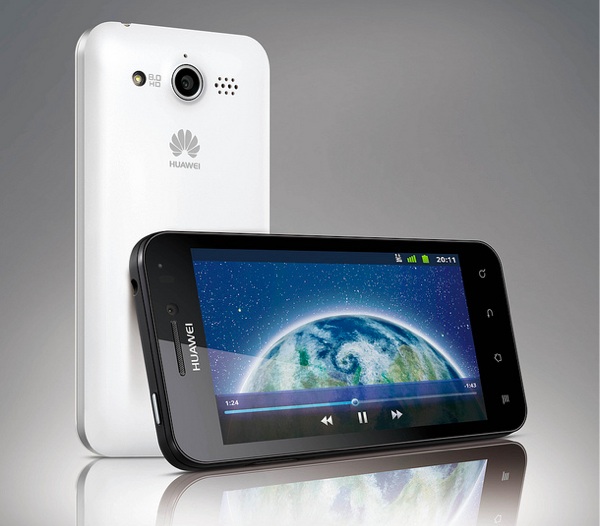 Huawei is finally shaking off the shackles of being the guys behind the $100 (or 1,000 RMB) ultra-budget phones, such as its IDEOS. With such devices costing a reported 700 RMB to manufacture (before even adding in R&D and other overheads), it's clearly better off building higher-end devices and spreading its name. To that end, the Huawei Honor (pictured above) is its biggest push, hoping to steal sales from LG or Samsung with a 1.4GHz processor behind a decent 4-inch screen. But it's initially aimed at Russia, China, and the Middle-East; we learned earlier today that it'll ship in December.
About the name… Huawei remains controversial in the US and elsewhere, unable to lose the stigma of being founded by a Chinese army soldier and retaining close ties to authorities here. That's hampering Huawei's telecommunications business – where it competes with Cisco, and Ericsson – and losing it contracts in overseas markets that fear security breaches. Perhaps its smartphones can be a softening touch to win round consumers (and politicians).
---
Lenovo
---
Lastly, here's a very well-known name: Lenovo (HKG:0992). Now the world's number two PC-maker, Lenovo – like Huawei – has been only gradually moving away from cheap smartphones that had to be subsidized by Chinese telcos. It was an odd stage to be in: supposedly making some of the world's best business-oriented laptops whilst simultaneously making some crappy phones that devalued its brand-name. The stylish LePhone was an interesting gambit, though it largely failed in the face of cheaper devices that weren't tied to perennially unpopular carrier contracts.
But Lenovo is still lacking in convincing phones, and seems intent on complementing its PC hardware with some powerful Android tablets for the global market instead. There's a Tegra 3-powered slate reportedly due by the end of the year (pictured above).
---
iSuppli forecasts that by 2015 global smartphone shipments are expected to grow from 478 million (currently) to 1.03 billion. It's a higher profit sector than feature phones, and gives scope for international expansion.
Of course, there are still many challenges ahead – such as a lack of world-class local processing power; though Taiwan's Mediatek (TPE:2454), or China's Rockchip could grow in-line with strengthening local manufacturers (to truly maximize lower costs).
It'll be interesting to see how keen – or resistant – western and pan-Asian consumers are to buying Chinese phones.