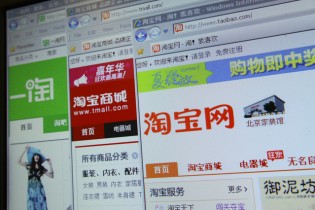 China's e-commerce industry is both massive and profitable, but from a consumer standpoint, it still has a way to go. That is on display in the results of a survey conducted by China's Ministry of Commerce, which reveals that online shoppers are upset about a number of things, but the biggest one is that the items they buy don't look like they do in the pictures.
54.4 percent of shoppers said they weren't satisfied with the degree to which the item they received matched the pictures online, and more than 70 percent said that among e-commerce complaints, this was the issue they most closely followed. Other complaints included bad customer service, unreliable distribution with many items going missing in the mail, and returning items being too difficult.
The results of the survey show that while Chinese e-commerce companies may be making the kind of profits investors like, there's still a lot to be done when it comes to ensuring customer satisfaction and building up better after-sales service.
(Beijing News via Sina Tech, Image source)