Kaylene is a copy editor in a boring corporate environment, so she finds joy in food and travel instead. Find her on Instagram (kaylene_hong).
---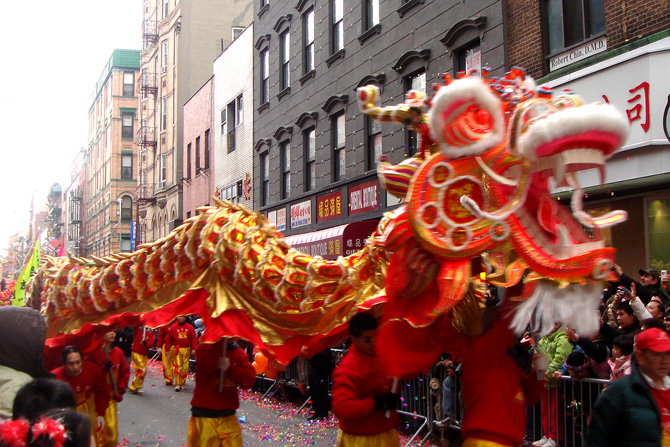 In their relentless march overseas, Chinese companies still seem to have the best bet in Southeast Asia given the proximity of the region and its close ties with these neighbors.
In 2012, the world was experiencing a global economic slowdown. But amid all the gloom, Southeast Asia was a bright spot. Supported by robust domestic demand, countries such as the Philippines and Indonesia posted growth much faster than other economies around the world.
Companies naturally started to eye Southeast Asia as the region was thrust into the spotlight for its resilience amid global economic difficulties. Chinese companies also moved in to take advantage of the market as their home country started to see slowing growth.
With much of Southeast Asia still developing in terms of technology, Chinese technology companies have nearly a decade of experience to offer. As the sizeable young population in the region starts to discover the virtues of being connected virtually, there's plenty of untapped potential for companies wanting to either secure supply contracts for internet-related products or set up their operations there.
Making a mark on SEA
Last year saw Chinese company Shenzhen Scope Scientific Development winning a contract to supply 900,000 tablet computers for first-grade students in Thailand as part of prime minister Yingluck Shinawatra's drive to provide one tablet PC for each Thai child.
Chinese clothing e-commerce site Vancl moved into Vietnam last year, launching a site there.
Early this year, Chinese mobile phone company Xiaomi announced plans to push its chat application Miliao into Southeast Asian markets. Baidu also launched a security software suite in Thailand, marking its first foray into that market; in future, it's possible that Thailand and Vietnam will be the first places that Baidu chooses for full-scale overseas expansion of its search engine.
Such emerging market economies are actually treasure troves for Chinese technology companies trying to compete with their Western counterparts such as Apple and Google. By making the first move into such markets, they get to ink their influence on a blank canvas instead of having to be compared to stalwarts from the West.
Opening up to China
Myanmar is one such market – it has only recently started to open up to the world and is taking baby steps to create a liberal democracy. Prior to late 2011, the military government had aggressively curbed access to the internet, resulting in extremely low internet penetration rate. Now the country is starting to pick up internet usage, albeit slowly.
With considerably strong ties between the military government of Myanmar and the Chinese regime, given the influx of Chinese arms into the Southeast Asian nation, Chinese companies are well positioned to dive in at this moment to take advantage of Myanmar's budding internet scene.
And China, being a newly industrialized economy, is likely to have a better understanding of the risks and economics of emerging markets. Such risks include political uncertainty and policy risk— in which governments attempt to change investment laws. Companies have to maneuver their way through such obstacles flexibly in order to stay the course.
However, the political uncertainty is a double-edged sword for Chinese companies, which are currently facing unprecedented challenges in these Southeast Asian markets given a series of territorial disputes.
Vietnam, the Philippines and Malaysia are embroiled in bitter disputes over the Spratly and Paracel Islands in the South China Sea, which they all claim ownership of, along with China and Taiwan. This had led to a lot of anti-China sentiment – in turn negatively affecting Chinese companies.
The mutual suspicion between China and the Southeast Asian region is also exacerbated by how many of these smaller economies are also wary of being seen as overly dependent on China and ending up being a captive market.
In short, despite the great reservoir of potential for technology expansion that lies within Southeast Asia, Chinese companies need plenty of soft skills to maneuver their way through the obstacle course that is Southeast Asia – to create an image that distances themselves from the political issues that plague the governments, and focus on their business instead.
Also read: If China Really Wants Soft Power, It Should Be Making Games

(Image: Flickr user Global Jet)