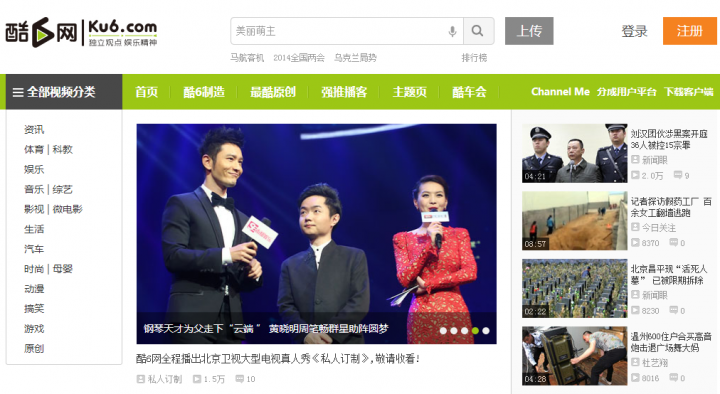 Chinese web giant Shanda (NASDAQ:SNDA) is selling a large stake of Chinese video portal Ku6 (NASDAQ:KUTV) to Chinese entrepreneur Xu Xudong.
Ku6 share prices soared 75 percent after Xu announced he will increase his direct stake to 41 percent and agreed to inject $10 million in new equity or debt financing into the company. Shanda acquired Ku6 in November 2009 and currently owns 70.5 percent.
Ku6, while a well-known video site, is not among the country's most popular, probably because it focuses less on less full-length licensed TV shows and movies and more on user-generated clips.
(See: China's 450 million online video viewers watch 5.7 billion hours of vids every month – INFOGRAPHIC)
Xu Xudong, the founder of social media company Sky Profit, is also Shanda's largest shareholder. Sky Profit makes an online voice chat tool called iSpeak for gamers, which now has 100,000 daily active users. It's possible that Xu could push to merge Ku6 and Sky Profit sometime in the future.
Xu is expected to pay between $40 million and $60 million for his stake in Ku6, depending on how the stock price fluctuates prior to the deal closing at the end of this month.
Xiaomi founder Lei Jun and Qihoo (NYSE:QIHU) CEO Zhou Hongyi each own 13 percent stakes in Sky Profit.
(Source: NASDAQ)