Now plastered on a wall at the south entrance to Nanluoguxiang, one of Beijing's most popular tourist streets, is a billboard-sized advertisement with a QR code. Scanning it will prompt you to download an app containing a map of the area spotted with several points of interest. Tapping on any of those points gives you free access to a professional audio guide, user-submitted photos and reviews, and a detailed description.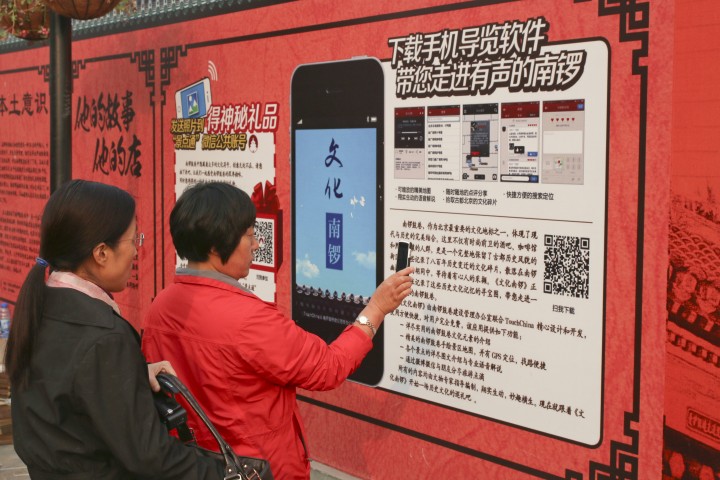 This is TouchChina's latest project in its hometown of Beijing. The tourism app developer teamed up with the Nanluoguxiang Construction Management Office to install wi-fi hotspots all along the sprawl of old hutongs, which are lined with boutique shops, cafes, bars, and restaurants. Users can use the app via the wi-fi for free to check out historical and scenic attractions nearby, although the wi-fi unfortunately can't be used for anything else.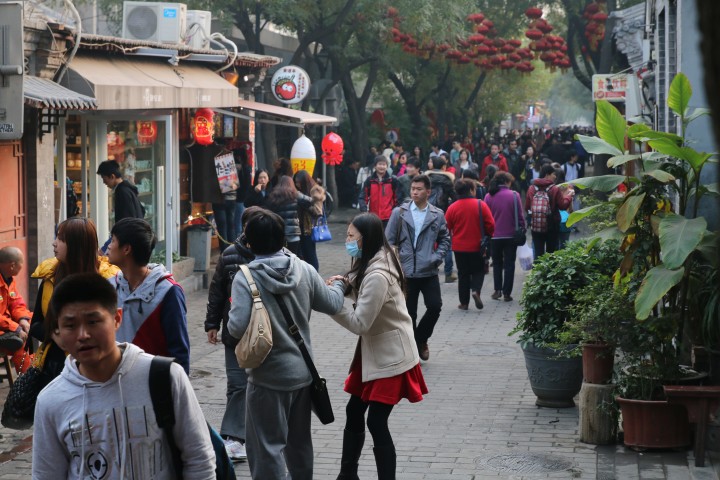 TouchChina has made more than 100 these types of apps for both iOS and Android covering tourist attractions from Beijing to Hong Kong. Altogether, CEO Joey Shen says the apps have a total of one million monthly active users.
Most are only in Chinese for now, which means the target audience is domestic tourists, although a few are available in English. TouchChina also makes subway and general city guides for major Chinese cities and a handful of other places overseas. It makes money from commissions on featured travel products and promoted destinations.
TouchChina placed a representative at the entrance of Nanluoguxiang hawking its latest app, and she seemed to get a fair bit of attention from tech-savvy travelers. Despite my lackluster Chinese abilities, I found the app to be quite intuitive and fun to use. You can even tweet your visit to Sina Weibo. It's a modern touch applied to an old setting that doesn't distract from the historical atmosphere, and overall a great interactive way to learn and share without the need for a hired guide or Lonely Planet book.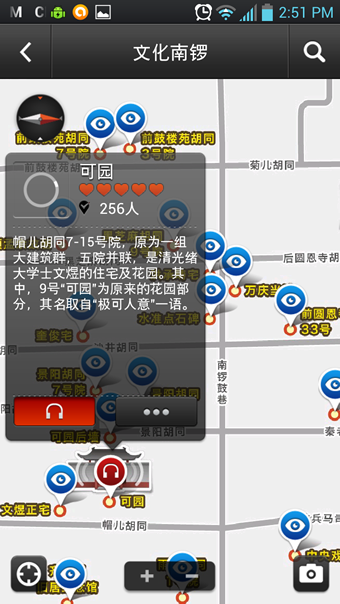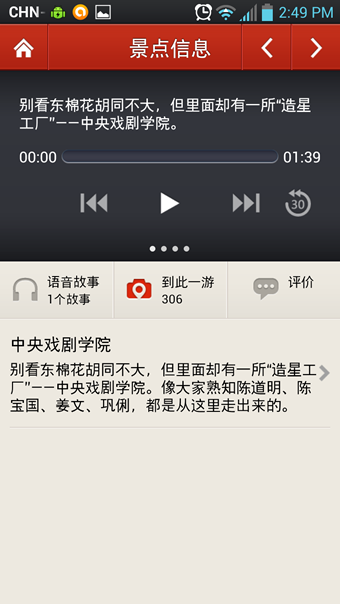 The apps work great, but I do have a couple of gripes. They don't track your location in real time, forcing you to pinpoint where you are the old fashion way – comparing nearby signs with street names on the map. Also, every location has its own native app (which is how they've made so many), rather than a single app that aggregates all the attractions into one convenient place. The business model seems similar to Hong Kong developer S4BB, now notorious for making tens of thousands of BlackBerry apps using a few templates applied over thousands of locations. TouchChina also uses the template app approach.
TouchChina, formerly called Truth Soft Studio, has been shoveling out these apps since 2008. Starting with the Forbidden City, the company has slowly been rendering the hired guides that loiter around the entrances to these attractions obsolete.
Shen says TouchChina plans to keep expanding to even more destinations both domestically and overseas in the future.
(Editing by Terence Lee)