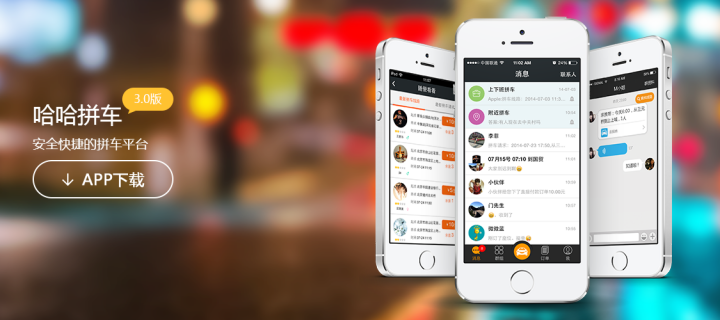 Chinese carpooling app Haha Pinche (pinche means "carpool", haha means what you think it means) has received US$10 million in series A investment led by Sequoia Capital, followed by Innovation Works, according to QQ Tech.
Haha isn't China's first carpooling app, but it looks to be the most promising so far. Tech in Asia spotted the poorly-named and poorly-executed Mitfahrenchina back in 2012, but we weren't optimistic. Haha, on the other hand, seems like a solid contender.
Launched in January this year, Haha validates drivers, lets users schedule rides and make payments to the car owner. It's backed by a local national insurance company, adding some clout to the startup's relatively unknown brand name.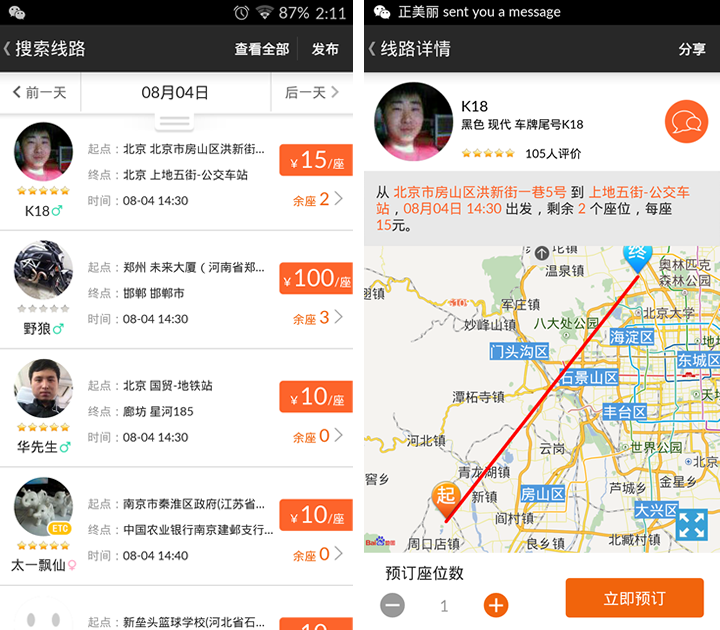 Drivers sign up and input their vehicle details, route, and commute schedule. Passengers can then input where they want to go to and from, and are matched with potential drivers.
See: Reinventing four wheels: 14 apps that are changing the way we get around
As the Chinese middle class continues to grow, so does the number of drivers on the road. Chinese cities are some of the world's most congested, with the average driving speed in Beijing crawling along at 7.5 miles per hour. It's often faster to ride a bike or even jog than it is to get behind the wheel of a car.
China needs to get people off the roads, not only to relieve congestion, but to reduce emissions that cause severe pollution. Haha is a step in the right direction.
(Source: QQ Tech)