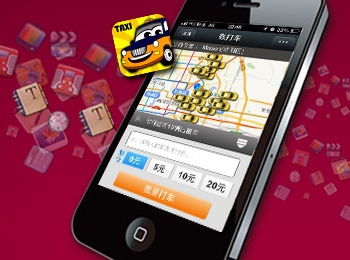 Beijing-based car rental startup Yongche has been diversifying recently, launching a taxi finding app in the form of "DaChe Xiaomi". Investors seem to be appreciating this move into a hot new niche in China – Yongche has secured a massive new round of funding this weekend, with its taxi app being a major focus of the investment.
Yongche's investor this time round is China Broadband Capital Partners. The funding amount hasn't been revealed, but it's believed to involve tens of millions of dollars. Yongche's series A round came in August 2011, and was in a similar range.
The taxi-oriented DaChe Xiaomi is up against a lot of similar – and similarly named – competition, such as Yaoyao ZhaoChe, Didi DaChe, and Kuaidi DaChe. That latter one secured seed funding earlier this month.
Yongche's new baby is a totally mobile-only app, unlike the company's car rental service which also has an Uber-like limo/car-booking feature. DaChe Xiaomi's homepage is just its official Sina Weibo account (see here).
All the taxi finding and booking apps and services in China are facing an uncertain future, however. As noted recently by Marbridge Daily, it's rumored that Beijing municipal authorities are seeking to regulate these services because of a confusing array of surplus charges made to consumers. That could even involve the city of Beijing creating its own taxi booking platform, which would devastate these startups. About 30 percent of Beijing taxi drivers are using one or more of such apps.
It's not unfeasible that an entire city could build its own platform – after all, we've already seen that happen in Chongqing, a massive municipality of 28 million people.
See: 10 taxi apps you can use across Asia
(Source: CSDN – article in Chinese)