Foreign entrepreneurs constantly face the risk of being forced out of China. Visas have never been a 'sure thing' here, and the uncertainty of losing permission to stay on Chinese soil at any given moment always weighs on the minds of startup founders. Investors aren't immune to the anxiety either – a China-based startup with a competent, forward-thinking team and a promising product suddenly becomes a risky investment if its employees' visas are in limbo.

Getting a visa in China has never been a clear-cut procedure, but the newest rule changes that came into effect between July and now have further muddied the waters. China is trying to clamp down on people who work and reside illegally, and with good reason. China is a growing economy with career opportunities that are lacking in many other parts of the world due to the global recession, creating an influx of expatriates. But instead of a much-needed overhaul and reform of the current visa policy to suit the times, the government has instead further complicated an already hazy bureaucratic procedure.
The result is a large number of foreigners, many of whom are entrepreneurs, who would be glad to go through the process to obtain legal work permits but are barred from doing so for reasons that are vague at best and arbitrary at worst. As a result, they are forced to use costly, time-consuming, and pseudo-legal means to obtain visas. Instead of paying taxes to the Chinese government as registered businesses, they give thousands of dollars to quasi-legal visa agencies in order to receive tourist or false business visas.
Of course, this allows these agencies to engage in dubious practices, but the difficulties imposed by the government bureaucracy make them a necessary evil. Without a registered employer in China, obtaining a visa for anything besides short-term tourism or attending university is nearly impossible. As a workaround, these agencies often write fake invitation letters from nonexistent businesses to get their customers into the country.
Time and money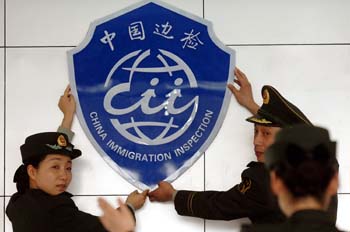 The effect of overly complicated visa regulations on the startup scene in Beijing is starting to show. Nils Pihl, cofounder of behavioral analytics company Mention LLC, now plans on moving his business from China to the US, where most European citizens need not apply for visas before arrival. He'll be required to leave the US every 90 days in order to avoid overstaying his visa waiver (or what some countries alternatively call a "landing visa"), but Pihl says that the occasional trip to the airport seems like less of an inconvenience compared to staying in China.
"It was much better when I first came here in 2011," says Pihl, who has Swedish citizenship. Back then, he received a renewable, one-year multiple-entry business visa, with unlimited stays per entry. The requirements for business visas have since changed. On his current visa, he must leave China every 60 days. Furthermore, due to policy changes in the last month, he can no longer apply for new visas in Hong Kong, which used to be the most popular pilgrimage for foreigners in China who want to renew or re-apply for visas. For his last application, he handed his passport over to one of the quasi-legal agencies, which then applied for him through the Chinese consulate in Macau.
So why doesn't Pihl just legally register his startup and get a proper visa? Two reasons. First, Pihl says it's "very prohibitive to set up an office here." Companies are required to prove they possess an estimated RMB 500,000 ($82,000) in capital to their name, which many startups simply don't have. Second, incorporation requires a Chinese citizen to hold part ownership of the company. Factoring out issues of prejudice and company culture, Pihl says, "many prudent entrepreneurs simply don't want to give other people power over their business." Mention LLC, for instance, only employs three people, including Pihl.
Pihl says that his company has reached a point where visa agent fees and bi-monthly travel costs are "not necessarily cheaper in Beijing" than they would be in the US. He estimates that the amount of money spent per-employee on all visa-related costs has gone up 50 percent since he came to China.
Hiring difficulties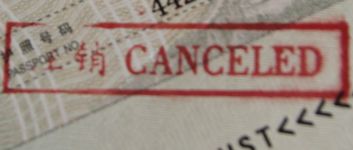 Visa uncertainties in China don't just affect entrepreneurs. In fact, perhaps even more so, they affect their employees. Whereas entrepreneurs are often adventurous, daredevil risk takers keen to evade bureaucratic law, the people they hire are often not. American Michael Michelini came to China in 2007 and started his work as an entrepreneur in 2009.
"As a startup, I have not been successful in hiring others as my company is too small," says Michelini. Since he cannot afford to set up an official office, he cannot offer employees official work visas. One American he hired was sent home because he tried to use the address of the company's serviced office when applying for a work permit approval, which apparently doesn't count as a real office to the government. If a serviced office doesn't qualify, then any startup based in a coworking space is also bound to be declined.
For his current venture, SocialAgent.me, Michelini tried to hire three foreigners: a Canadian PHP developer, a Dutch programmer, and a Greek UX designer. He says all three were nervous about not having proper documentation. They initially stayed on business or tourist visas, "but in the end of August, it got very difficult. The Dutch programmer got very stressed with his girlfriend about the situation and moved back to Holland. The Greek was only issued a 15-day single entry tourist visa, so he relocated to Hong Kong." The Canadian eventually left, too.
You might be asking, "Why not just hire Chinese staff?" Michelini does hire locals – both technical and non-technical – but he says Chinese developers often prefer more secure jobs at big companies. Aside from language and culture barriers, much of the talent needed for a fast-paced startup is hard to come by easily, at least in the eyes of some foreign entrepreneurs.
Believe it or not, there is a special, local government office in Beijing that is dedicated to recruiting foreign companies into the city – the Chaoyang Department of Foreign and Overseas Talent. This might seem like an obvious starting point for startups looking for some security and stability visa-wise, but most entrepreneurs I spoke with had never heard of it. Even if they had, most startups still don't meet the $82,000 in capital requirement to incorporate. Meanwhile, the few that do only receive two to three visa slots for their employees. That's almost a paradox – companies with that much capital probably have more than just three employees (especially if they intend to expand), making incorporation an undesirable option even for those that can afford it. The only other option is to incorporate as a wholly foreign-owned enterprise, which costs $20,000 to $30,000.
One entrepreneur who asked to remain anonymous says he went from company to company knocking on doors, begging them to "hire" his employees with any leftover visa slots they could provide. In one case it worked, but the company had recently changed its location. When the addresses didn't match, the visa was not accepted despite the company's legitimate incorporation.
That same entrepreneur ran into serious difficulties with his own visa when working with a visa agent. The agent was arrested by police, and the entrepreneur's passport ended up at the Ministry of Foreign Affairs. He refused to comment further, only saying it took some "shady dealings" to get it back.
Despite all his troubles, the entrepreneur says the regulations mean well, but the individual ministries, consulates, and embassies don't know how to deal with them because they are new. That results in a lot of confusion, miscommunication, and disparity on both ends. While these are all true stories of entrepreneurs experiencing problems with their visas, I talked to a few who did not have any problems at all.
Constructive criticism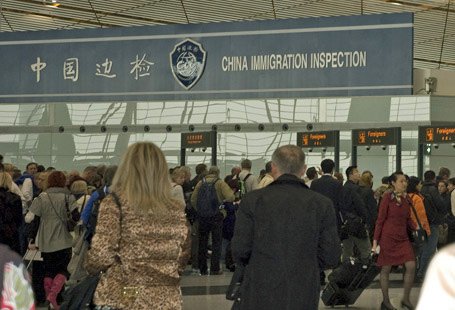 It's become a fact of life in China for many expats: every few months, your career and way of life is threatened. Leave the country, hand your passport and a wad of cash to an agent, and hope for the best. Rinse and repeat. But it shouldn't be like this, especially for entrepreneurs who bring in foreign money and offer local jobs. Here's my list of simple suggestions:
Update all websites with consistent information: many embassy and consulate websites have not been updated in accordance with new visa rules and regulations. As a result, many foreigners operate on word-of-mouth anecdotal information from friends' experiences and online forums, much of which is also outdated. If rules differ based on country or citizenship, this should also be clear.
Make it easier to incorporate: Get rid of, or at least drastically lower, the capitalization requirement for businesses to incorporate in China. Create a bracketed, marginal fee based on the size and/or income of companies who want to be wholly foreign-owned enterprises. This will increase government revenue from taxes and save foreigners money on shady visa agents.
Allow for expansion: offer more work visa slots for companies who can prove they need them.
Remove stay durations on business visas and allow for in-country renewal: while visa agent fees can be hefty, almost equally costly are the travel expenses to leave the country every 60 days to get an exit stamp or visa renewal. On a tourist visa, this is understandable, but this is not more than an obstruction on other types.
It's worth noting that this is a one-sided article from a foreigner's perspective. For a Chinese citizen, obtaining a visa to start a business in the United States or Europe is also very difficult. Founder of SoftTech VC Jeff Clavier has advocated for a special entrepreneur-only visa in the US for some time. If you are an Asian entrepreneur in a Western country or know someone who is, please email me at paul(at)techinasia.com. Tech In Asia would be happy to learn more about the other side of the coin.
(Editing by Josh Horwitz, Steven Millward, and Willis Wee)