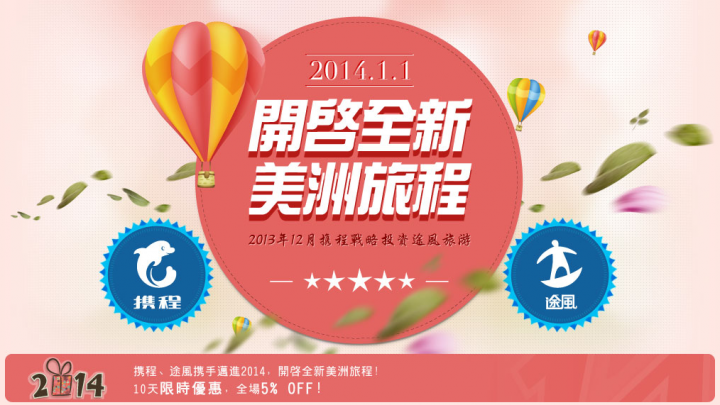 Ctrip (NASDAQ:CTRP), the most popular site in China for booking flights and hotels, is shelling out over $100 million to make Chinese site for overseas travel ToursForFun part of its North American branch, according to TechNode.
ToursForFun specializes in tours and vacation packages for Chinese traveling abroad. Its destinations span 30 countries across North and South America, Asia Pacific, and Europe.
Ctrip established a North American branch last November in its attempt to expand to more overseas markets.
ToursForFun is just the latest acquisition in Ctrip's recent spending spree. Last year alone, it also invested in or bought out travel search engine Kuxun, hotel app Economy Hotel Manager, social trip sharing platform Chanyouji, and car rental services Yongche and eHi Car Services.
In December, Ctrip also partnered with popular taxi-hailing app Didi Dache, which just received a $100 million investment last week.
As China's rising middle class gradually becomes more affluent, overseas travel is a new possibility for more and more families. China's online travel bookings are expected to double by 2015.
Ctrip's biggest domestic competitors are Qunar and eLong.
(Source: TechNode)
(Editing by Josh Horwitz)