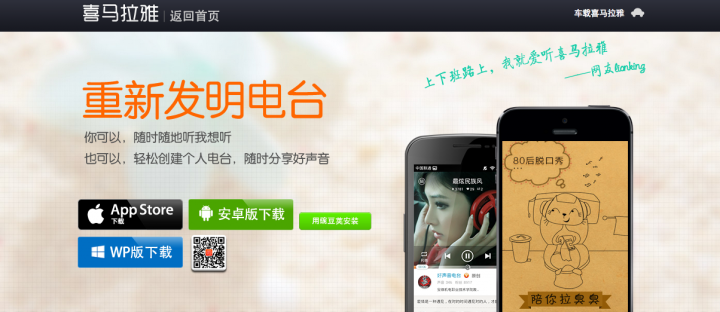 Ximalaya, a Shanghai-based audio-streaming startup, recently closed a series A funding round of $11.5 million. According to the company's official release (hat-tip Technode), the investment led by big name VC firms including Kleiner Perkins, Sierra Ventures, and SIG China.
$11.5 million is no sum to scoff at, so what makes Ximalaya so special? With an emphasis on community and discovery, Ximalaya bears a strong resemblance to Soundcloud, the Berlin-based firm that's become a hub for all sorts of audio content creators. Media companies, brands, musicians, and hobbyists can create accounts and upload files for streaming or downloading. Listeners can follow their favorite accounts and add to a comments feed.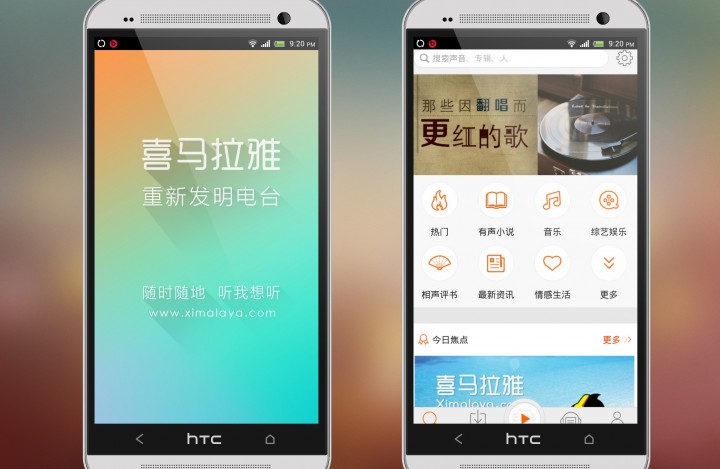 In addition, like SoundCloud, Ximalaya is a bit of a rabbit hole from a user experience point-of-view. There's an avalanche of categories to choose from, and amateur accounts occupy real estate alongside recognizable news and entertainment figures.
Whereas podcasting in the US remains anchored in iTunes, for better or for worse, the Chinese version of iTunes contains no domestic podcasts. That leaves the door open for Chinese startups to capitalize on audio entertainment. One competitor Ximalaya faces is Lychee FM, which not only features podcasts, but lets users create them as well.
See: 5 best free Android apps in China for all your mobile mass media
Ximalaya claims to have more than 6,000 content creators on its platform, with a total of over 240,000 channels and three million audio tracks. About 10,000 tracks are uploaded by users on a daily basis.
SoundCloud garnered attention from tech media earlier this week when news surfaced that Twitter was considering an acquisition of the company, which is currently valued at more than $700 million. That move, which has since been put to rest, might have had more to do with Twitter's identity crisis than the promise of amateur audio content as a moneymaker.