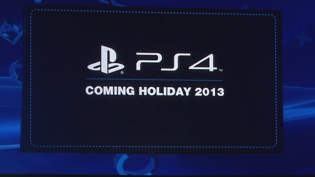 At 6 A.M. Beijing time this morning, Sony announced what basically everyone in the world already knew: the company is producing a new game console called the PlayStation 4. Obviously, Western gamers are pretty excited about the PS4 and about Microsoft's Xbox 360 follow-up, which has yet to be announced but is likely to be released sometime late this year. But what about Chinese gamers? Consoles are banned in China, yes, but they're still easily available on the gray market, so it's not difficult to get your hands on one if you want it. So are China's gamers looking forward to the new consoles Microsoft and Sony are planning to give the world?
Netease Games asked just this question in its weekly Dispute feature, and the results were decidedly mixed. Even though a question like this is likely to produce a self-selecting crowd of respondents who are especially interested in consoles, only thirty percent of respondents suggested they were looking forward to the new consoles, with more more than 50 percent opting to wait and see how they turn out or just not caring at all.
Netease's poll was conducted before the PlayStation 4 reveal, so it's not clear what might have changed now that we know more about the newest member of the PlayStation family. I watched the live stream and didn't see anything that jumped out at me, but it's still a long way to the system's release, and how much appeal the console holds for Chinese gamers will become more clear as more games are announced.
A number of commenters pointed out that this newest crop of game consoles will face tougher competition from mobile and web games, and many said that the selection of games these consoles offer — especially the games offered in the first few years — could go a long way towards determining whether the devices are welcomed by Chinese gamers or not.
That shouldn't come as much of a surprise, of course; the rest of the world mostly feels the same way.
(Via Netease Games, image via Kotaku)