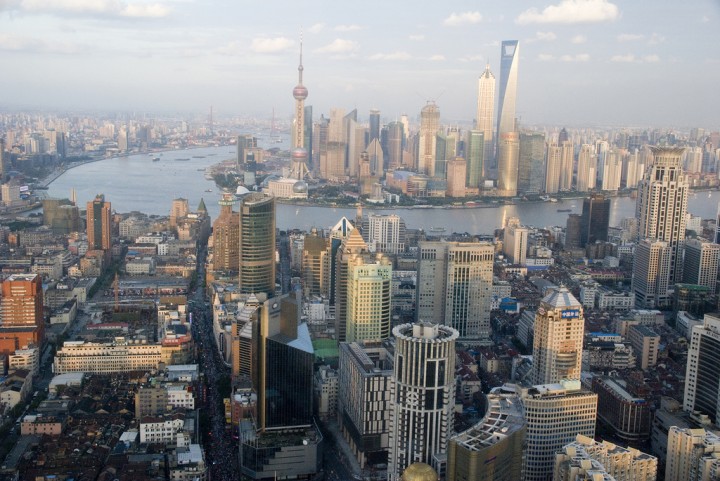 China will lift its ban on sensitive international websites like Facebook, Twitter, and the New York Times within the perimeters of Shanghai's free-trade zone, reports the South China Morning Post in an exclusive piece.
According to "government sources," the decision has roots all the way up to the upper-echelons of the CCP. Chinese Premier Li Keqiang is said to be among the top-leaders to have endorsed the decision.
Shanghai's free-trade zone currently covers slightly under 30 square-kilometers in the city's bustling Pudong district.
Earlier this month Facebook's Sheryl Sandberg visited Cai Mingzhao, director of China's State Council and Internet Information Office (SCIO). The substance of their meeting wasn't revealed to the press, however, and given the close timing between that event and the ban lift (not to mention's Sandberg's popular book Lean In), it's unclear if that meeting had any influence on today's news.
It's worth noting that the ban lift isn't entirely unprecedented. The Fortune Global Forum 2013 had VPNs set up, and many 5-star hotels and Hong Kong-owned office towers do as well.
The ban lift comes at a somewhat unusual time as throughout the rest of China, the government currently waging the most severe crackdown on social media dissidence the state has ever undergone. Last week Charles Xue, a Chinese-American businessman who often posted politically sensitive material to his 12 million followers on Weibo, donned a prison vest and publicly apologized for his online conduct on Chinese television.
Head over to SCMP for the full piece.
(Image credit: croson72/Flickr)