P1.com (formerly P1.cn) is a Chinese social network for people with a taste for the finer things in life. Since 2007, it's catered to people who identify themselves by their high social status. The company gained up to two million users with this model, but this year P1 decided to make a slight pivot. The team built a whole new mobile app from scratch catering to the changes it saw among its users and the social media landscape. Company spokesperson Svante Jerling says the original P1 will remain intact, but this more open offering goes by the same name.
The people have changed. They are no longer driven by status and recognition as Maslow described it, but by self actualization. People, especially our members, don't identify themselves with status as in high and low, and the exclusivity that we provided them has been redesigned to be a platform for this new wave of individualists instead of a simple status segmentation.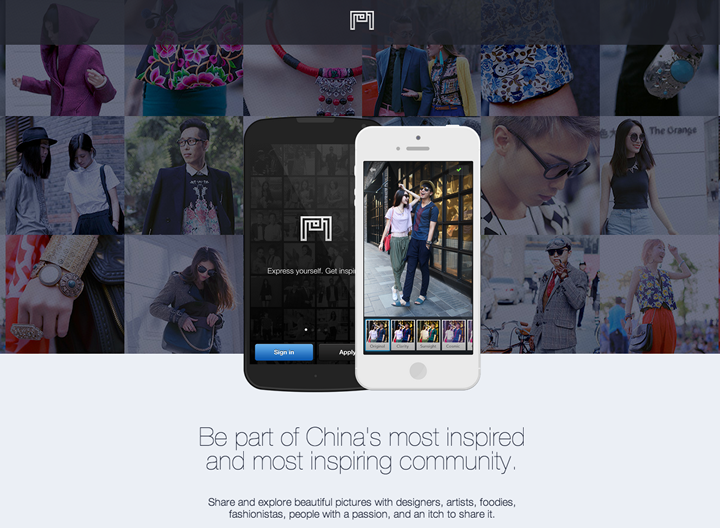 The new app and old site have together accumulated three million registered users. Jerling says 10 to 15 percent of the old site's registered users are active, as are 60 percent of the new app's users. Users of the old P1 website can migrate their accounts to the app.
With the new, separate mobile app, P1 is targeting Sina Weibo users fed up with commercial messages and unoriginal forwards, but who also want something more private than WeChat. Prospective members can use their Sina Weibo accounts to sign up. Jerling says the app focuses on two main values: sharing and discovery.
Being among lifestyle savvy, fashionable, well-traveled, tasteful, individualists you will be able to browse through content of a quality level you don't find anywhere else in China.
This opening-up is a bold move for the P1 brand, which has up to now built a reputation for exclusivity with its guanxi-based admission system.
Prior to the pivot, P1.cn was largely known as a social network for China's young and rich. Most members joined after a referral. To join without one, applicants must give P1 access to their email account to check for five contacts already registered as members. "We only accepted a few hundred new applications each day, which is a very small number of the total applicants," says Jerling.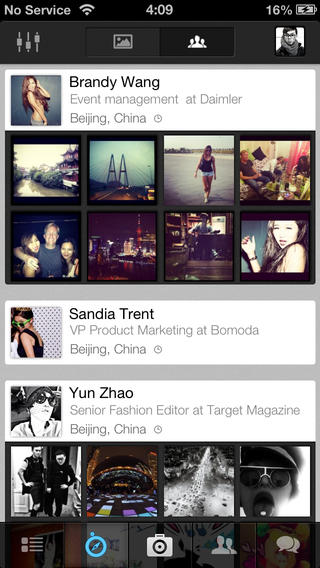 P1 also employs around 30 photographers in Beijing, Shanghai, and Guangzhou – where the majority of its members live – to take "street-style photographs of China's trendiest individuals." Those people then get invitations to join the site, which generates content and brand impressions, according to Jerling.
Because of the amount and quality of street-style photos we have taken, this has become a sort of trademark of ours. And we like it. It's a way of staying close to our members and getting under their skin.
P1 has often been regarded as a club for China's second-generation rich, but Jerling says its members have never identified themselves with that. They tend to be from the larger cities in China. Their income is far higher than average. 60 percent are female, average age is 24, and 95 percent are mainland Chinese.
This wealthy demographic is a goldmine for luxury brands to advertise, coordinate offline events, and conduct market surveys, all of which are revenue streams for P1. P1 has worked with brands like, Chanel, Volkswagen, MHD, Pernod Ricard, Loewe, Dior, Adidas, Max Mara, Lamborghini, Lexus, and BMW.
Services catering to China's growing upper and upper-middle class are certainly gaining momentum in China. Startups, ranging from verticals like transportation to hotels to wine and more, all want to tap the potential of this segment.
The P1 app is available on iOS and Android.
(Editing by Steven Millward)