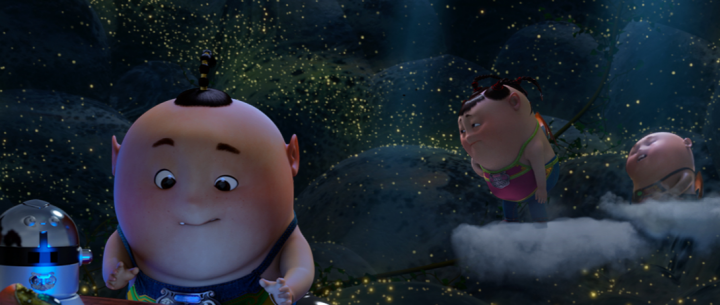 Light Chaser Animation Studios announced today that it has closed a US$20 million series B round of funding led by GGV Capital.
The self-proclaimed "China's answer to Pixar" was founded by Tudor founder Gary Wang over a year ago after Tudou merged with Youku.
Hillhouse Capital and IDG also participated in the round.
The company says it "aims to create world-class animated films with Chinese cultural touch." The last 15 months have mostly been about attracting talent, and the studio is on track to finish its first feature film, Little Door Spirits, by July 2015. The movie has a US$12 million budget.
GGV managing partner Jixun Foo said in a statement, "It's very exciting that Light Chaser's animation and CG capabilities are already at a level close to Hollywood."
China has taken steps to improve copyright protection for entertainment media and crack down on piracy. The domestic movie market is growing faster than ever. The State Administration of Radio, Film, and Television reports (PDF) the Chinese box office brought in US$3.6 billion, up 27.5 percent on 2012. Next year that's expected to grow more than 30 percent to US$4.6 billion. China's homegrown films outperformed Hollywood's offerings, taking seven of the top 10 highest grossing movie spots in the country.
Here's a sample of what Light Chaser can do: