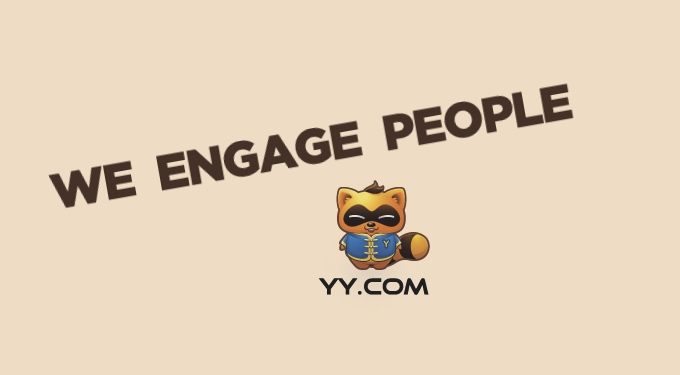 Chinese gaming community portal YY has really got its IPO roadshow rolling, and has filed new documents at the US SEC. The filings reveal that YY – which soon hopes to be hitting the tickers as NASDAQ:YY – is aiming to raise between $81.9 million and $97.5 million with its public listing.
YY's detailed form F-1 amendment (see it here) outlines its plans to offer 7.8 million American Depositary Shares (ADS) and that the company anticipates "that the initial public offering price will be between $10.50 and $12.50 per ADS." The lead underwriters are Morgan Stanley, Deutsche Bank, and Citigroup.
Now touting the English tagline, "We engage people," the IPO prospectus outlines the 400 million registered users of its gaming-oriented YY chat client, as well as newer social services such as YY Music. It emphasizes: "We primarily generate revenues from paying users of online web games, YY Music, and membership." That largely means virtual items; and so it's not too reliant on advertising for income, except on its Duowan.com portal and forums. It states: "We currently do not allow advertising on YY.com and Mobile YY, and have minimal advertising on YY Client [app]."
As for Duowan, the prospectus points out that the site is China's second-largest games website, in data from iResearch, "with a market share of 15.7 percent" in terms of monthly unique visitors up to this August.
Surprisingly, the 'our challenges' section of the filing doesn't mention the state of preparedness for mobile, which seems to be an area where YY and Duowan are a bit weaker. Piracy is mentioned, and indeed Duowan is a huge copyright concern as it's still home to lots of user-uploaded pirated smartphone apps, such as this ripped-off copy of Plants vs Zombies.
The timing of the IPO is a little odd, as China braces for the once-in-a-decade leadership transition that begins in earnest today with the opening of the 18th Congress. That'll begin a country-wide change of personnel across many departments, and that might bring changes to laws relating to Chinese companies with overseas ownership. Also, with a frosty reception for Chinese tech stocks this year, only one company – flash sales site VIPShop – has made the US IPO leap all year.