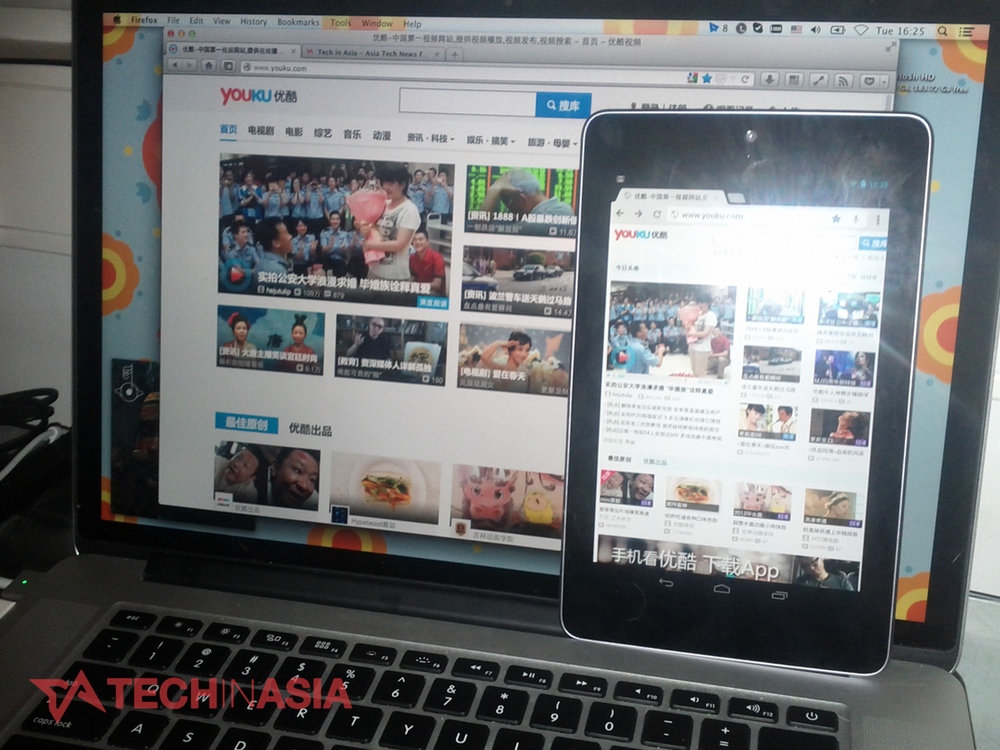 As we explained last month, China's top video site has 150 million daily mobile users. In order to cater to all those mobile viewers, Youku (NYSE:YOKU) has rolled out a revamped homepage today that looks similar across devices and scales well across all kinds of screens (pictured above).
In a desktop browser, the result is a simpler and more minimal Youku front page, while on tablets and most smartphones, there's no longer a different mobile homepage. It works well on my Nexus 7 tablet, but I'd prefer to see the mobile site back for usage on my phone.
A Youku Tudou representative tells us this afternoon that the revamp comes "in response to the exponential growth in mobile traffic" and to "synchronize" the browsing and viewing experience across different gadgets.
Earlier this year, Youku added QR codes to its desktop website so as to assist users in finishing a video on a mobile device. While earlier this month, Youku announced a partnership with Sina Weibo, China's hottest social site, to begin video content promotion throughout Weibo. That latter initiative begins in July.
Youku is, by most measurements, China's top video site, with a mix of user-generated content and Hulu-like streaming of licensed TV and movie content from around the world.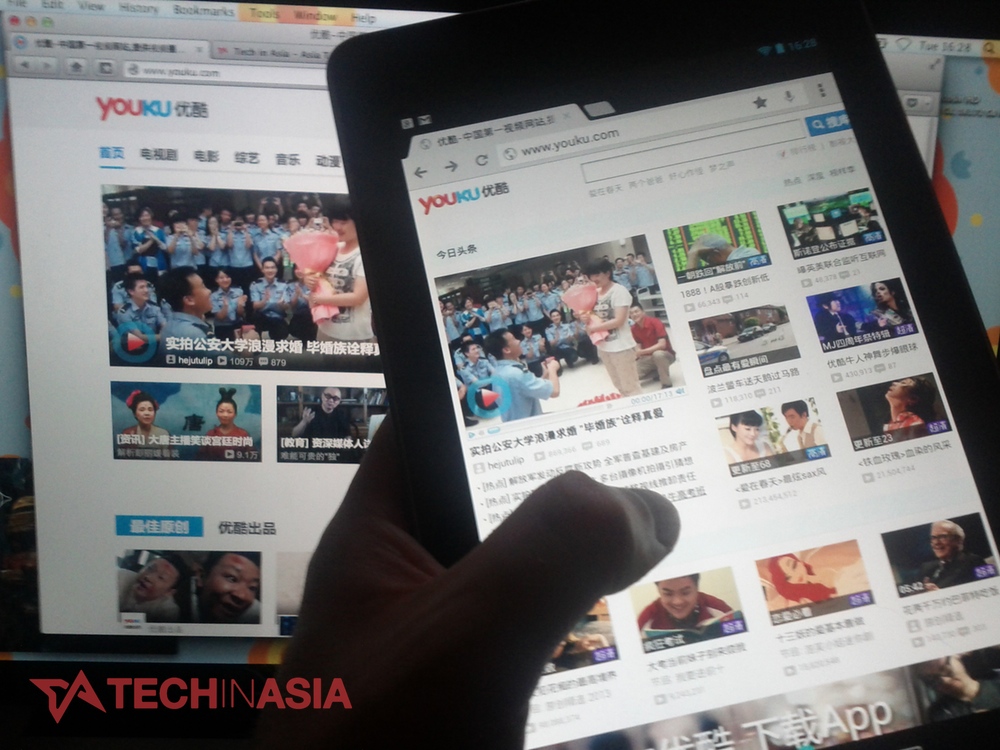 (Editing by Minh)