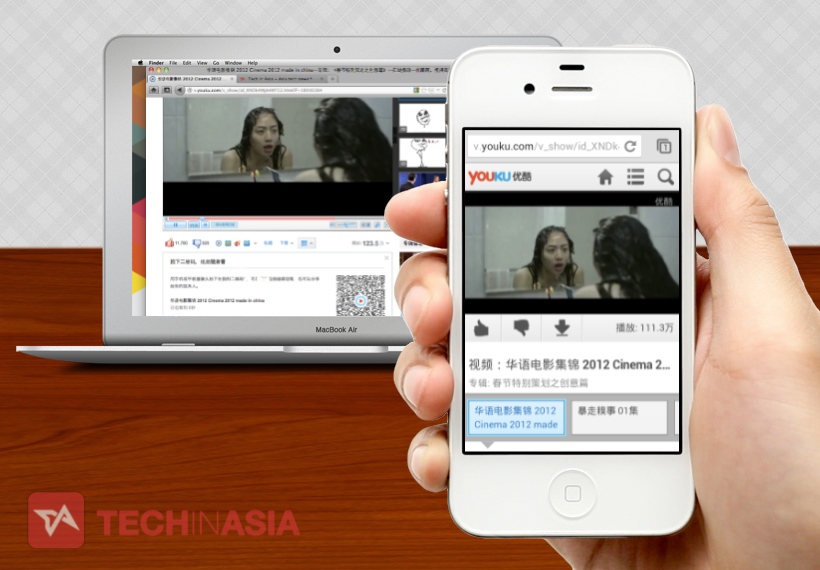 China's top video site, Youku (NYSE:YOKU), has added QR codes to every video on its desktop website so as to help users continue viewing while mobile, on their smartphone or tablet.
It's a small addition but one that's clever and creative. Every video page on Youku – even its licensed TV shows and movies content – now has a little QR icon, which will present a QR code when pressed. Scanning that with your phone, iPad, or whatever you have to hand, will launch the same video in your mobile browser. Optionally it can then launch in the Youku app for iOS and Android.
Thankfully there's no Flash-related headache if you opt for mobile browser viewing, as a HTML5 version of the chosen Youku video will appear on your mobile device. In my test, it played fine in Chrome for Android and can be rotated horizontally as well.
Give it a try on the video seen in the screenshot above. Any QR scanning app will do the job.
As the merged Youku Tudou company observed recently, mobile-based visits accounted for 15 percent of Youku's traffic last September, and company president Liu Dele expects that to grow "very quickly." With mobile internet usage surpassing desktop-based web access in China in August last year, the tipping point has already been passed and now mobile screens are the new battleground for users.
(Hat-tip to Marbridge Daily for spotting this)