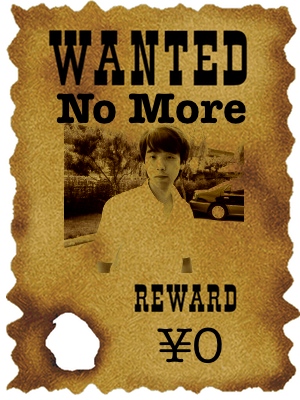 The notorious Chinese software pirate behind the 'Tomato Garden' cracked editions of Windows XP is now out of jail, having served a two year term in the slammer. His arrest in 2009 brought to an end China's biggest software piracy ring. It is estimated that his Windows XP Tomato Garden Edition was downloaded over 10 million times, and that Mr Hong profited from ad revenue on the download website.
Now a free man, Hong Lei (pictured right) says he is abandoning his pirating ways, and also washing his hands of PCs – saying that smartphones are the way of the future.
Having started a Tencent Weibo account – you can follow him here – he admitted over the weekend that he has lost touch with Windows OS and coding in general:
These past three years I have forgotten many things, and not learnt anything new […] Now things are developing so fast – there's Windows 8 now, but just three years ago I was on XP. I need to learn and recharge!
Promising to go legit, he's eyeing smartphones – especially Android:
What to do in the future? I still don't have a clear idea, but I'm thinking of opening a web forum first to see the situation. Smartphones are hot now.

I've just encountered Android these past few days. I think I could pick up on Android development pretty quickly.
Hong Lei's enthusiasm for Google's mobile OS has already been seen in many other Chinese web portals and start-ups: from the small team behind the beautiful MIUI version of Android, to Baidu's adaptation for its upcoming Baidu Yi OS.
Back in August of 2009, Hong Lei was sentenced to three and a half years in jail in his native city of Suzhou, on the outskirts of Shanghai. He was also fined 1 million RMB, which at the time was nearly US$150,000. It's not clear why he's being released from his prison term 18 months early.
When Windows XP launched its simplified Chinese characters version back in November of 2001, an upgrade copy cost 1,500 RMB – which was about a month's wages for many office workers at the time. Nearly a decade later, Microsoft has learnt some sort of lesson from all this, and localized prices of Windows and Office software box-sets in many emerging markets.
However, the Tomato Garden rip of XP is still widely available all over the Chinese web, and is downloadable in just a few clicks.
[Source: TechWeb – article in Chinese]