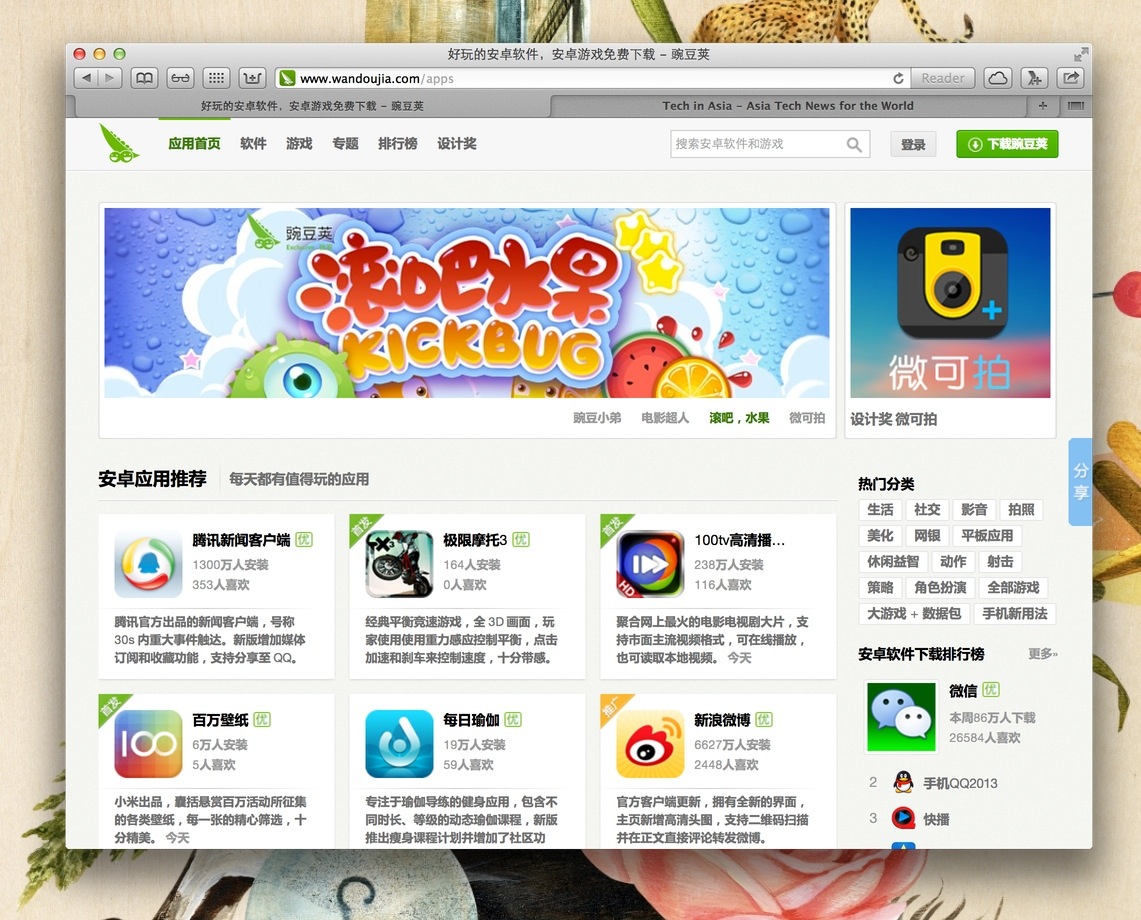 Wandoujia, one of China's top Android app stores, has secured a massive $120 million in funding, the Beijing-based startup revealed today.
The investment is led by SoftBank (TYO:9984), the Japanese mobile telco, with some funds also coming from DCM and Kaifu Lee's Innovation Works Development Fund (IWDF). It's the second major cash boost for Wandoujia, coming long after its $8 million in series A funding in 2011, which was led by DCM and Innovation Works.
Wandoujia claims today that it has over 300 million users and a monthly active user count that makes it China's second biggest Android app store. That's up against major competition from Chinese web giants such as Baidu and Tencent, whose own app stores came online after Wandoujia and a few other startups blazed the trail. Last year Baidu spent $1.9 billion to buy rival app store 91 Wireless to boost the store that it already opened in mid-2011.
China has over 270 million active Android users, according to figures from Baidu's search engine, but few of them like to use Google's ecosystem within Android – not Gmail, not Google search, and not the Play Store either. This was evident years ago, and that's what caused Wandoujia and other startups like AppChina to rush into this fast-expanding niche.
Innovation Works co-founder Wang Hua says in today's announcement:
Since 2009, Innovation Works has focused on the development of the mobile internet industry, and Wandoujia was in the first batch of projects incubated here. We've witnessed Wandoujia evolve from its earliest incarnation as a desktop manager for Android into China's first app search engine, and then into the most comprehensive gateway for mobile entertainment and content. Over the last four years, Wandoujia has battled the competition as an upstart among giants and led the industry with its foresight and first-rate execution.
500,000 new users per day
Last summer, Wandoujia's CEO and co-founder Wang Junyu, a 27-year-old former employee of Google, told us that the store was seeing half a million new users a day, which is the equivalent of half of China's daily Android activations. This is the Android app version of its store: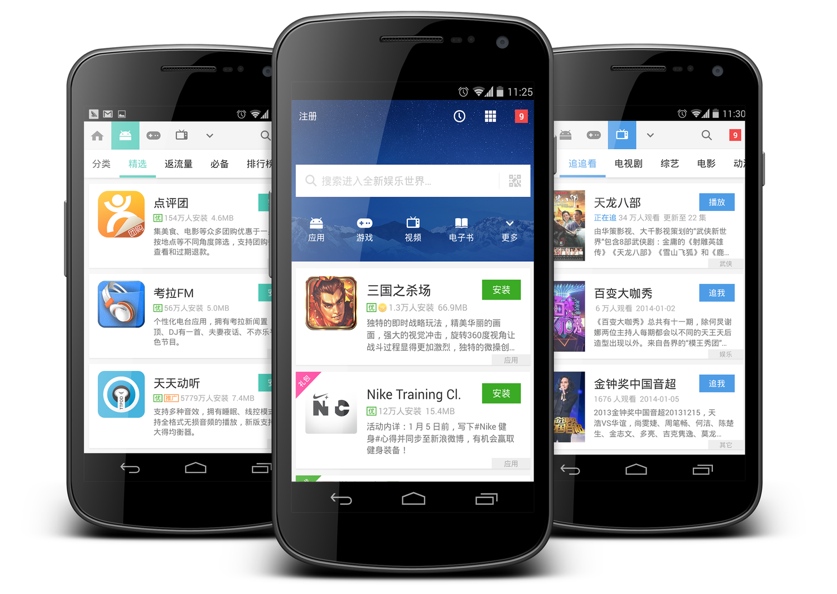 As part of its aim to be a reliable app distribution channel, it has partnered with apps such as Flipboard and Line for their China launches and promotion.
In addition to the app store, Wandoujia has a PC-to-Android syncing tool, and has adapated that for a global audience under the SnapPea name.
It rolled out a video search portal in September 2013 that aggregates videos from the biggest Chinese video-streaming sites. Today the Wandoujia team says that 10 million people have subscribed to specific video searches so that they can be updated on series updates, sort of like RSS for TV shows.
(Editing by Josh Horwitz)