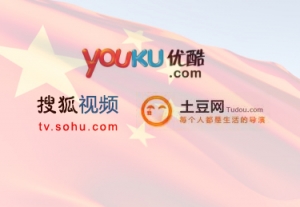 There's a recent trend among video websites in China to spend enormous amounts of money to acquire TV and movie content. In the past, such content was usually streamed without license, and as a result many Chinese video sites became wildly popular when they first started. But now that many of them have IPO'd (or intend to IPO) they are trying to go legit with licensed content.
According to 163, citing the a Hunan newspaper, internet video sites are sparing no expense to keep movies and TV content so that their audiences don't stray:
The price of a hot TV series could reach as much as 600,000 RMB (or almost $100,000) per episode. Just this year, at least five hot TV series sold over 20 million RMB, among which, the remake of the famous 1998 hit series Princess Pearl/ Huanzhu Gege sold for over 30 million RMB, with a total of 97 episodes. Sohu was the big spender on that deal, becoming the only online distributor of the series with this record price. This is especially impressive when compared with the 2006 big seller online Wulin Waizhuan, which sold for 100,000 RMB for 81 episodes.

However, expense is not a major concern for the buyers. Most websites have employed a dedicated team, providing professional advice on their purchases. And this gives websites a new way of marketing. Profit is assured. In the first quarter of 2011, the profit of China's online video business reached 660 million RMB, while at the same time last year, the number was only 314 million RMB. (my translation)
An Alternative to buying
If the price continues to grow at this pace, it may bring an end to the era of free online TV series in China. Recently we've also written about how many video sites are beginning to produce their own original content themselves. Youku stands out with the popular short film The Ultimate Winner, its own animated web series, and even more content on the way.
As it always has been, the Chinese video space will be an interesting one to watch. Here's how the Chinese market share is divided right now, the numbers courtesy of 163: