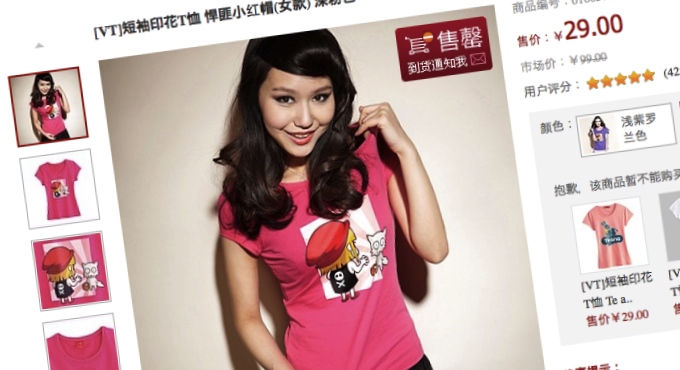 Chinese clothing e-tailer Vancl, which sells Muji/Uniqlo-esque cheap yet funky clothing on the web, has wrapped up its seventh round of venture capital funding. The newest tranche is worth $100 million, Vancl vice president Xu Xiaohui revealed to China's Economic Observer newspaper. No further details were given.
Vancl's previous round in May 2011 saw it raise $230 million. It was expected that this round would be worth $200 million.
Vancl – which also has an open marketplace for clothing-related merchants called V+ – is still dogged by rumors of financial problems. Vancl has raised over $400 million in its previous rounds from the likes of IDG Capital, but the e-store spent 2012 shedding thousands of jobs, and earlier this year restructured its business divisions as it seeks to remain agile amidst ever stronger e-commerce competition in China. Last month, fears grew of a cash crunch at Vancl as unpaid suppliers protested outside the firm's offices in Beijing, with some suppliers owned tens of thousands of dollars.
Plans for a US IPO for Vancl came undone amidst market distaste for Chinese tech stocks in 2011, and the new round of funding makes it even more unlikely that the e-store will list this year.
Vancl has also expanded to neighboring Vietnam.
(Source: Sina Tech;via Marbridge Daily)
(Editing by Paul Bischoff)