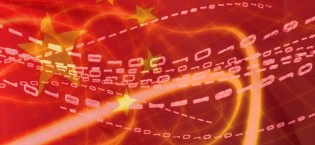 Beijing may be China's capital, but as we saw last month, it's still not winning any races when it comes to internet speed. But the Beijing subsidiary of China Unicom may help to change that today, as it launches a new broadband connection scheme that ups speeds and makes 4 Mbp the slowest connection in the city. Given that Beijing's average broadband speed right now is 3.5 Mbps, that's pretty good.
So, if you have a Unicom broadband connection, here's what's changing for you, starting today:
If you had a 512 kbps or 1 Mbps connection, then your connection speed is being raised to 4 Mbps.
If you had a 2 Mbps connection, your connection speed is being raised to 10 Mbps.
If you had a 4 or 8 Mbps connection, your speed is being raised to 20 Mbps.
Fiber-optic customers may be able to get speeds of up to 100 Mbps.
In short, it's good news all around, with everybody's internet getting faster while prices stay the same (at least for now).
The move is in part a response to China's Ministry of Industry and Information Technology's goal of having 75 percent of Chinese broadband users on 4 Mbps or higher connections this year (up from its 50 percent goal for 2012). Given that seems likely that Unicom may roll out similar plans in other cities across China, so even if you don't live in Beijing, you can hold out some hope that someday soon, your internet speed will get kicked up a notch too.
(Tencent Tech via Techweb)