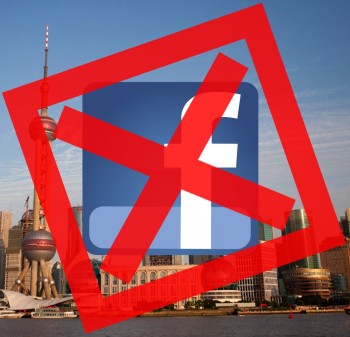 Recently, rumor had it that China's plans for a "free trade zone" in Shanghai would lead to the unblocking of Facebook and Twitter. This idea came from a report in the South China Morning Post, which is often a pretty reliable source of news, but yesterday it was squashed by Chinese officials, who told the People's Daily that the reports were "incorrect" and that there would be no changes to internet policy in the free trade zone.
While the South China Morning Post reportedly has government connections on the mainland, the People's Daily is the mouthpiece of the Communist Party, so if it's reporting that Facebook isn't getting unblocked, we're going to assume that it is correct. That's a shame for Shanghai natives and aspirational Facebook users in the city, but presumably at this point everyone there is used to life without Facebook (or life with a VPN) anyway.
The Shanghai free trade zone has also generated speculation that China's game console ban won't apply there, which could lead to an opening of China's console market. Microsoft is even reportedly working on a joint-venture console for the market. But given that none of this stuff has been officially deemed legal yet, personally, I'm going to hold off on my celebration of the Shanghai free trade zone opening up China until a few more of these rumors become facts.
(See also: Here's a list of websites blocked in China)
(People's Daily via Techweb)