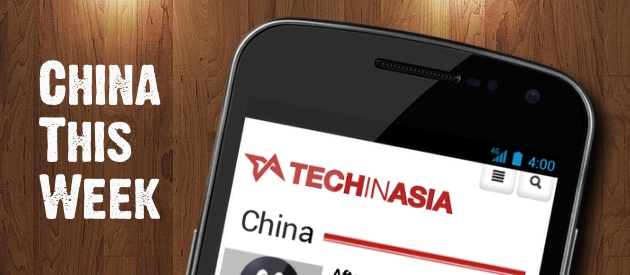 There was no shortage of action from the big players in the China tech space this past week, as we saw lots of action from Baidu, as well as some movement in the daily deals and e-commerce spaces. If you missed any of the action over the past seven days, have no fear – here's our round up of the biggest technology news from the Middle Kingdom.
1. Report: 140 Million Android Users in China, 60 Million on iPhones 11/24
China has 390 million mobile internet right now. And now new data for 2012 Q3 from Beijing-based mobile analytics startup Umeng claims that as many as 60 million of those are iPhones. Android handsets, as you might have guessed, are thought to be even more widespread, at an estimated 140 million devices.
2. Xiaomi TV Set-Top Box Service Suspended, Regulatory Kerfuffle Perhaps to Blame 11/23
There was a bit of a speedbump for Xiaomi's new set top box as the company has to suspend its video services. We're told by Xiaomi that this is for system maintenance, and hopefully that's all this is.
3. Disappointing Date: Momo English App is a Let-Down 11/23
China's flirtatious mobile app Momo launched its English/global version, and so we decided to give it a test run. My colleague Willis had high hopes for this one, but came away a little bit let down.
4. YY Stock Up 8.5% After First Day of Trading 11/21
Chinese internet company YY officially went public this past week on the NASDAQ. And it didn't do too bad out of the gates early.
5. Huge Consolidation of Market Share in China's Daily Deals Sector [CHARTS] 11/22
The very crowded China group-buy space has shown signs of settling down in recent months, and figures for Q3 2012 saw further consolidation as the top three deal sites now account for 62 percent of all sales.
6. Mogujie Looks Beyond Pinterest Roots, Launches Daily Deals Channels 11/21
Speaking of daily deals, China's top Pinterest clone Mogujie boldly stepped into that messy space this past week, launching two new channels for deals on clothes and household items.
7. Baidu Raises $1.5 Billion in Bonds Issue, Now Has a Fistful of Dollars for Overseas Acquisitions 11/21
Baidu raised $1.5 billion in its first-ever bonds issue, and its expected that these funds will be used as its turns attentions overseas. We subsequently speculated on the many ways it might spend this cash.
8. 360Buy Dances to Amazon's Tune, Launches an Online Music Store 11/20
360buy has been all over the place recently, stepping into some new areas outside of its normal online retails. This week saw the company open up an online music store, perhaps purposefully following the example of global e-commerce giant, Amazon.
9. MSN Users Down 10 Million Over 2 Years, Is Microsoft's China IM Dream Dead? 11/19
While mobile chat apps dominate tech headlines here in Asia recently, Microsoft may have sold the farm for MSN in China. I wonder what would happen if they tried to morph it into a clone of WeChat? My guess it that it wouldn't fly either, but it would be interesting to see if it could be saved.
10. Toxic Roots: The Challenge of China's Tech Expansion 11/19
I get pensive for a little bit, reflecting on some of the Chinese companies that have succeeded in overseas ventures, as well as some of those that have failed. It's going to be hard for tech companies looking to make a mark on the global stage, and I don't see things getting easier anytime soon.
11. Suning Opens E-Bookstore, Promises 250,000+ E-Book Titles by Next Year 11/19
Another Chinese company does the Amazon, as electronics retailer Suning teams up with 1,000 publishers to launch an e-book store with 50,000 titles ready to go.
That's all for this week, folks! For our full spread of China coverage, you can click here or subscribe to our China RSS feed.