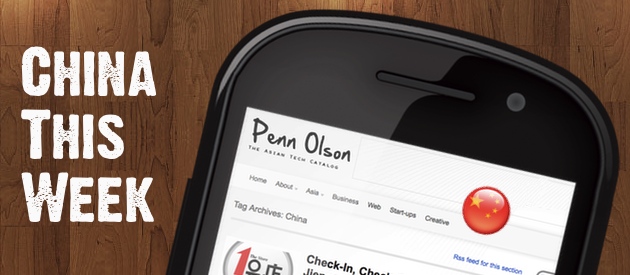 This week in China tech news was a little quiet as most people were enjoying Chinese New Year. But interestingly, this week saw a few holiday-related stories creep into our weekly round-up. In the spirit of the season and lucky numerology, we've got 8 stories here that you might like:
We've done a fair amount of reporting on Xiaomi's M1 smartphone this year, but this video review by Charlie takes a closer, hands-on look at the upstart smartphone. The Xiaomi M1 is a pretty impressive offering, especially when you factor in the 1999 RMB ($313) price.
We've long been concerned about just how many of the 250 million users of Sina Weibo are real, and not spam or zombie accounts. Now a report from the HP Labs 'Social Computing Research Group' claims to have found that an astonishing 49 percent of all retweets on the microblogging service come from fraudulent accounts. To make it worse, those automated fake users account for about 32 percent of the total tweets.
China-based Punchbox has pushed its own New Year holiday update for its popular Fishing Joy game this week. The general manager of the company, Lei Zhang, also pointed out in a statement that the game has now passed the 30 million download milestone.
The final quarter of 2011 proved to be another chapter in Nokia's horror story in China with the Finnish phone-maker reporting a drop of 40 percent in net sales compared to the same period in 2010. According to its newly-released unaudited results, the volume of devices sold in Greater China dropped 33 percent from Q4 2010 to the same quarter of 2011.
Apple's voice recognition feature Siri, which appears on the iPhone 4S, can't understand or speak Chinese. Perhaps it's learning. But for now, despite most users probably knowing of this limitation before purchasing, it's a frustrating omission. That's probably why two young Chinese nerds made the amusing video, below, about the language barrier that stands between them and their digital assistant.
While Sina's Weibo tends to grab all the headlines, it's Tencent's service that rules the roost in terms of users – and also in terms of having the most-followed celebrity in the world. And now there's a new global social media star who has leapt over the former number one, Olympic hurdler Liu Xiang, with a staggering 26.9 million followers. It's TV star He Jiong.
This wasn't the only year that Sina's (NASDAQ:SINA) Weibo set a microblogging milestone, although it might be the first year that the West really paid attention. A little big of digging shows that the first second of the previous Chinese Year (Year of the Rabbit) clocked 12,374 messages.
We were somewhat surprised to hear that Air China was using Facebook as a promotional tool since the popular social network is blocked in China. But upon taking a closer look, this particular campaign was for Air China in Sweden, where of course Facebook is not blocked at all.
That's all for this week, folks! For our full spread of China coverage, you can click here or subscribe to our China RSS feed.